Sunday School Calendar - Saint Joseph's Polish Catholic Church
May 26, 2023
Events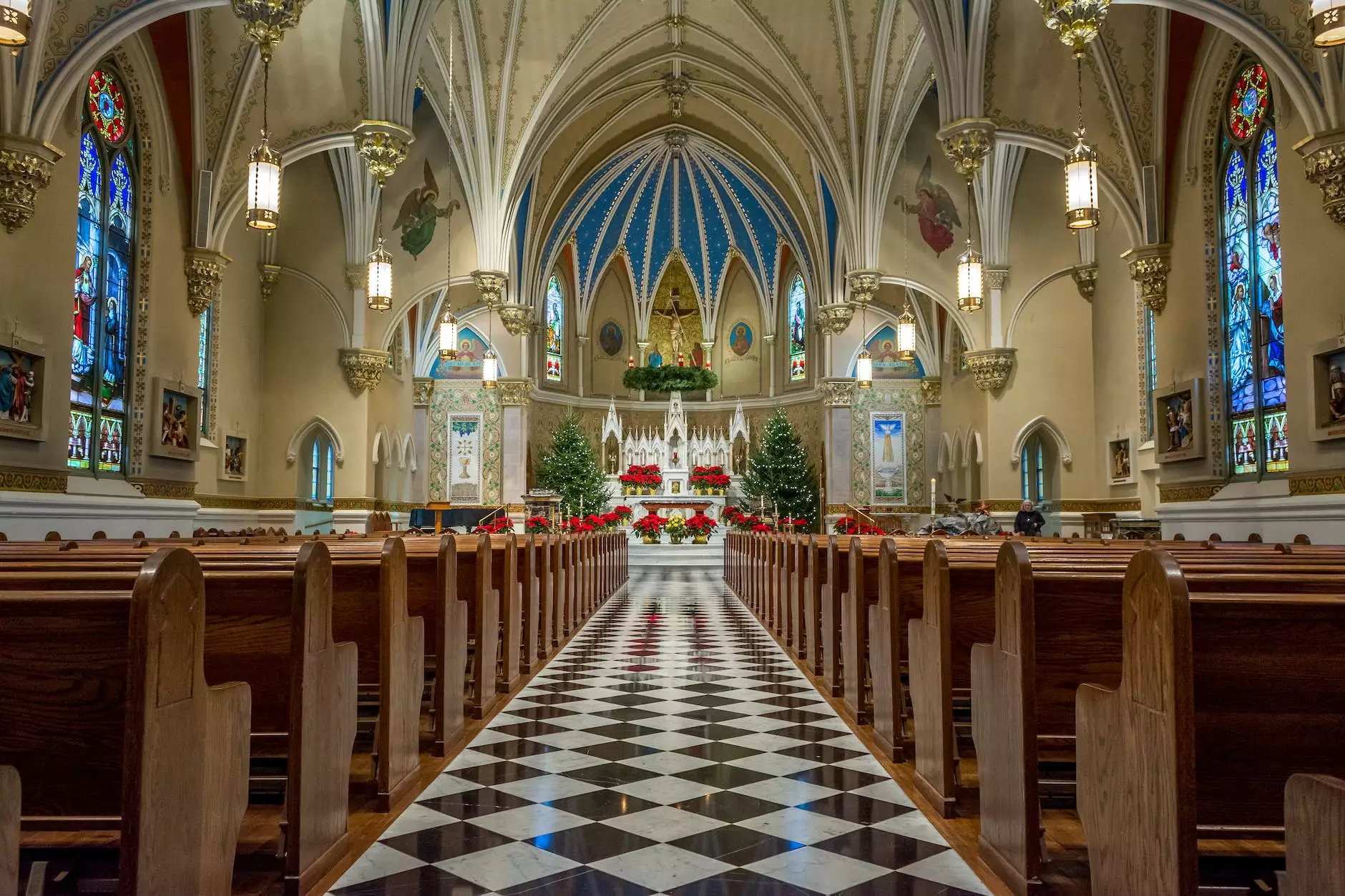 Introduction
Welcome to the Sunday School Calendar of Saint Joseph's Polish Catholic Church, a prominenet religious institution located in a vibrant community. As an integral part of our commitment to fostering spiritual growth and education, our Sunday School program offers a rich variety of activities and classes for children, teenagers, and adults of all ages.
Connecting with the Community
At Saint Joseph's Polish Catholic Church, we firmly believe in the power of community and the importance of fostering meaningful connections. Our Sunday School Calendar reflects our dedication to creating an inclusive environment that encourages spiritual exploration and growth.
Children's Program
Our Sunday School program caters to children, providing them with a nurturing space to learn about their faith and traditions. We offer engaging and age-appropriate classes that are designed to instill a sense of spirituality and ethics in our young participants.
Early Childhood Education
In our early childhood education classes, we focus on introducing young children to the basic principles of Catholicism while nurturing their natural curiosity. Through interactive storytelling, music, and arts and crafts, we create a supportive environment for their spiritual and intellectual development.
Elementary School Curriculum
Our elementary school curriculum builds upon the foundational knowledge acquired in early childhood education. With an emphasis on scriptural teachings, morals, and values, we aim to deepen children's understanding of their faith and encourage them to lead virtuous lives.
Teenage Programs
As teenagers navigate the challenges of adolescence, our Sunday School calendar recognizes the unique spiritual needs they may have. We offer programs tailored to this age group, exploring topics such as peer pressure, self-identity, and social justice through the lens of Catholic teachings.
Adult Education
Our commitment to lifelong learning extends beyond childhood and teenage years. At Saint Joseph's Polish Catholic Church, we embrace the opportunity to provide adult education programs that encourage a deeper understanding of our faith and its relevance in today's world.
Bible Study
Our Bible Study sessions provide a platform for individuals to delve into the sacred texts, unraveling the wisdom and teachings contained within. Participating in these discussions allows adults to draw inspiration and guidance for their personal lives while engaging in meaningful conversations with fellow believers.
Spiritual Retreats
Recognizing the significance of introspection and rejuvenation, our Sunday School Calendar includes spiritual retreats for adults seeking a tranquil space to reconnect with their spirituality. Through guided meditations, prayer sessions, and engaging workshops, participants can nourish their souls and find solace.
Community Outreach
Saint Joseph's Polish Catholic Church is deeply committed to serving the community beyond our regular religious services. Our Sunday School Calendar incorporates various community outreach initiatives, allowing our congregants to live out their faith by supporting those in need.
Charitable Events
We organize charitable events throughout the year, providing our Sunday School participants with the opportunity to contribute to society positively. By volunteering at local shelters, food banks, and nursing homes, our community members actively embody the principles of compassion and generosity.
Social Justice Advocacy
As a Catholic community grounded in faith and beliefs, we actively advocate for social justice causes. Our Sunday School program features workshops and seminars that educate participants on issues such as poverty, environmental sustainability, and human rights, empowering them to make a positive impact in the world.
Conclusion
The Sunday School Calendar at Saint Joseph's Polish Catholic Church represents the embodiment of our dedication to spiritual growth, education, and community engagement. Through a diverse range of programs and activities, we strive to inspire individuals of all ages to deepen their faith, nurture their spiritual well-being, and actively contribute to the betterment of society.