Saint Joseph's Polish Church in Denver, Colorado
Sep 4, 2022
About Us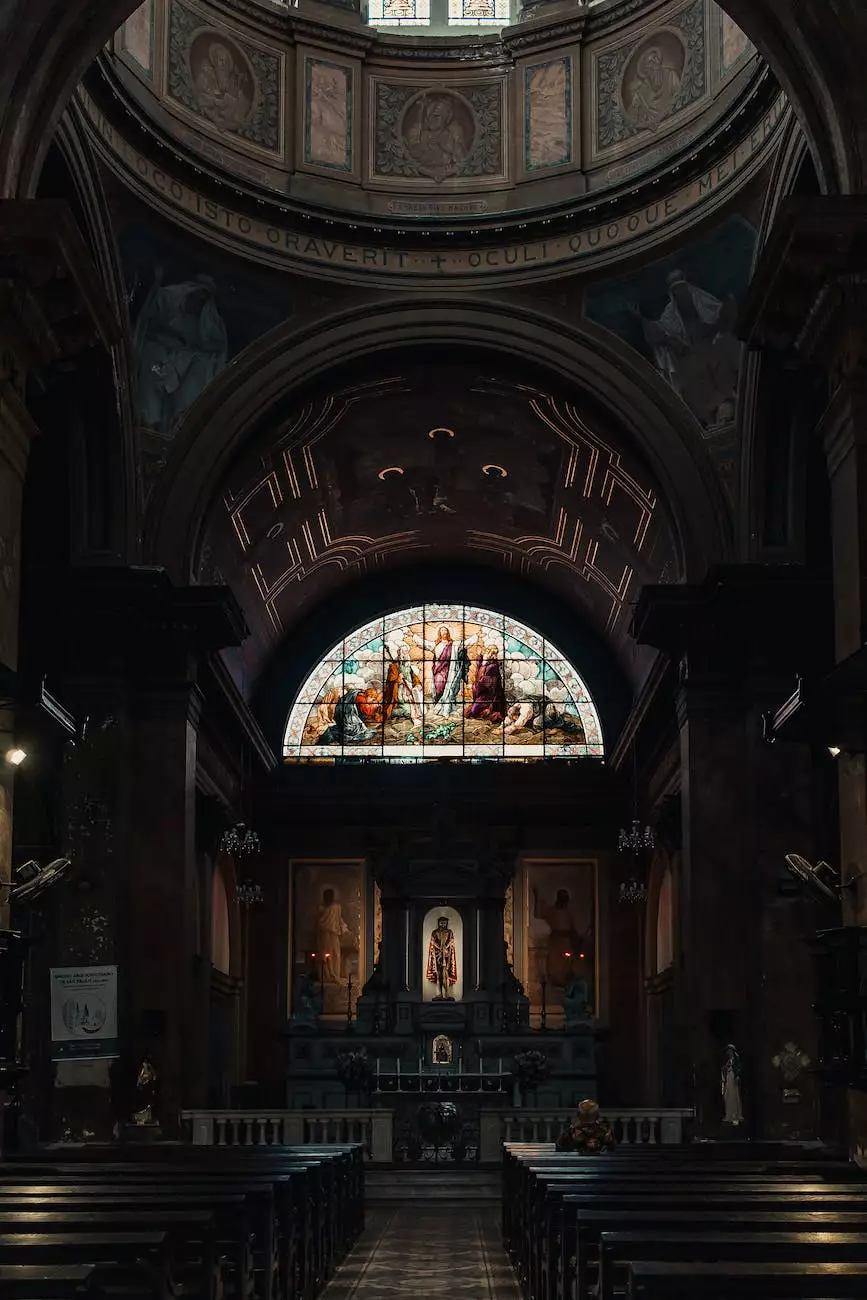 The Rich History of Saint Joseph's Polish Church
Welcome to the official website of Saint Joseph's Polish Catholic Church in Denver, Colorado. We are a vibrant community dedicated to preserving our Polish heritage, faith, and beliefs. As one of the oldest Polish churches in the region, Saint Joseph's has a long and storied history that spans over a century.
Founding and Early Years
Saint Joseph's Polish Church was established in 1896 by a group of Polish immigrants who sought to create a spiritual home where they could practice their Catholic faith and maintain their cultural traditions. These early pioneers faced numerous challenges as they built the church from the ground up, but their determination and strong sense of community enabled them to overcome every obstacle.
Through the years, Saint Joseph's Polish Church became a gathering place for Polish immigrants and their descendants, providing them with a connection to their roots and a support system in their new homeland. As the Polish community in Denver grew, so did the church and its influence.
The Grotto: A Sacred Place of Devotion
One of the standout features of Saint Joseph's Polish Church is its beautiful grotto. Nestled within the church grounds, the grotto serves as a place of prayer, reflection, and spiritual renewal for our community. Its origins date back to the early days of the church, when a group of devout parishioners decided to create a sacred space outdoors.
Meticulously designed and constructed, the grotto pays homage to the cherished Marian devotion of the Polish people. It features a statue of the Blessed Virgin Mary and is adorned with flowers, candles, and other offerings of faith from our community members. The ambience is serene, providing a peaceful retreat within the hustle and bustle of the city.
Traditions and Events at the Grotto
Throughout the year, Saint Joseph's Polish Church holds various events and traditions at the grotto to honor our faith and reconnect with our Polish heritage. One of the most significant celebrations is the annual May Crowning, where we gather to crown the statue of the Blessed Virgin Mary with flowers, symbolizing her role as the Queen of Heaven.
Additionally, the grotto serves as a focal point for prayer during important religious holidays such as Christmas and Easter. Our community comes together to offer prayers, light candles, and partake in special ceremonies that remind us of the enduring strength of our faith.
The Grotto's Significance to Our Community
The grotto holds a special place in the hearts of our community members. It serves as a tangible representation of our shared history and spiritual journey. Countless individuals have sought solace and guidance within its sacred walls, finding comfort during times of joy and sorrow.
It is particularly meaningful for those who trace their roots back to Poland, as the grotto provides a connection to their heritage and a reminder of the sacrifices made by their ancestors. For many, visiting the grotto is a way to honor their Polish identity and pass on traditions to future generations.
Preserving Polish Culture and Catholic Traditions
Saint Joseph's Polish Church continues to play a vital role in the preservation of Polish culture and Catholic traditions in Denver, Colorado. Our community works tirelessly to uphold the values and customs that have shaped our identity for generations.
From Polish language classes and folk dance groups to traditional holiday celebrations, Saint Joseph's offers numerous opportunities for community members of all ages to engage with their heritage. We take pride in fostering a sense of belonging and providing a spiritual home where Polish traditions can thrive.
Join Us at Saint Joseph's Polish Church
If you are looking to connect with the vibrant Polish Catholic community in Denver, we invite you to join us at Saint Joseph's Polish Church. Whether you are a lifelong parishioner or new to the area, there is a place for you within our welcoming and close-knit community.
Experience the beauty of the grotto, partake in our traditional celebrations, and discover the warmth and unity that comes from celebrating our shared faith and heritage. Together, we can continue to build on the legacy left by those who came before us and create a future that honors our Polish roots.
Visit our website for more information about Mass times, upcoming events, and ways to get involved. We look forward to welcoming you to Saint Joseph's Polish Catholic Church in Denver, Colorado – a place where faith, culture, and community intersect.