Welcome to Saint Joseph's Polish Catholic Church
Apr 17, 2018
Resources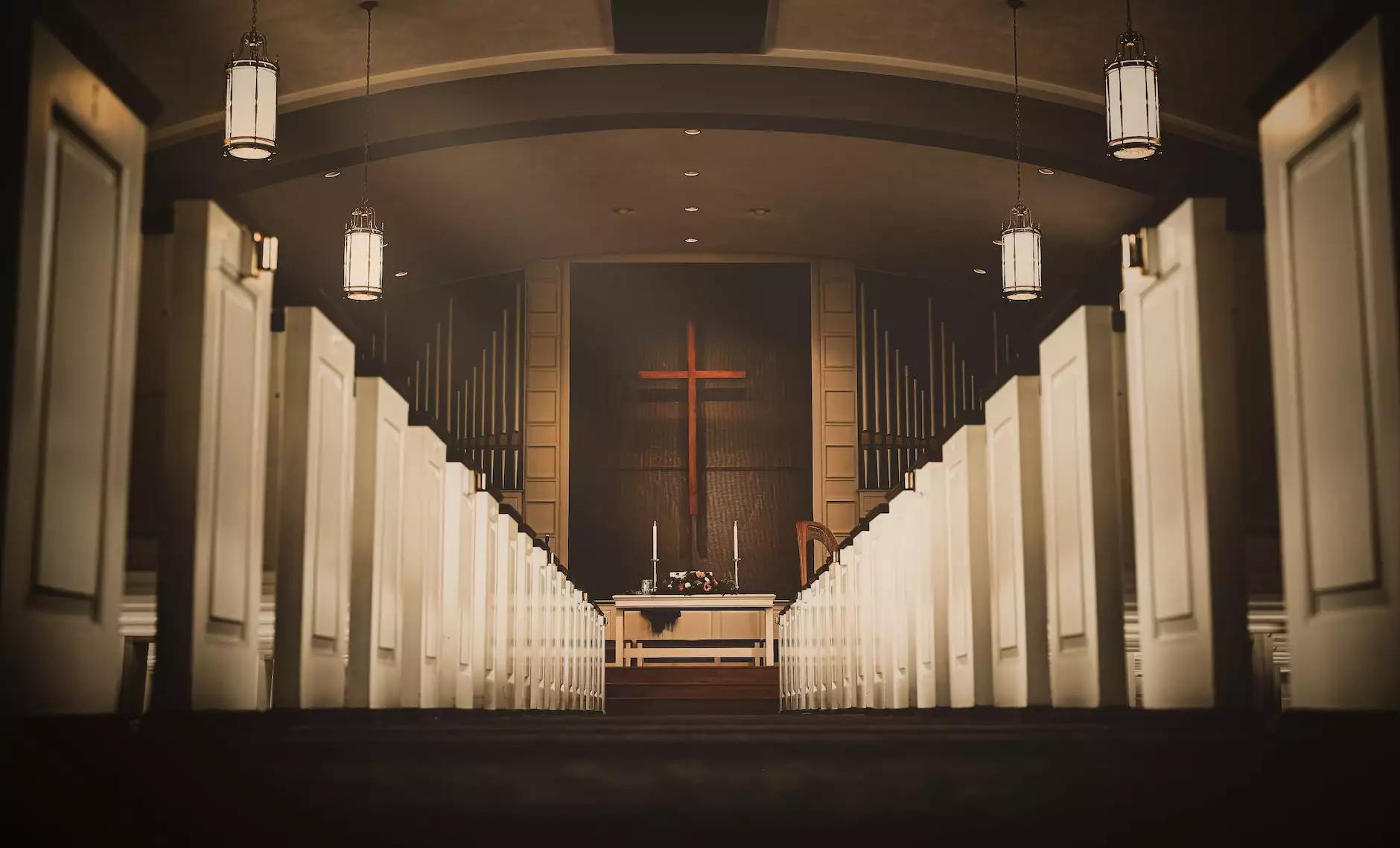 Photographs [421]
Discover the Rich History and Vibrant Community Through Captivating Photographs
At Saint Joseph's Polish Catholic Church, we take great pride in capturing and preserving the essence of our church, community, and events through a vast collection of photographs. With over 421 photographs in our archive, we offer a visual journey that showcases the rich history, beautiful architecture, and vibrant community spirit that defines our church.
Preserving the Past, Celebrating the Present
Our photographs effectively encapsulate the story of Saint Joseph's Polish Catholic Church, from its humble beginnings to its present-day prominence as a pillar of faith and community. Each image provides a glimpse into the milestones and moments that have shaped our church into what it is today.
Architecture: Beauty Carved in Wood and Stone
Amidst our collection, you will find remarkable images that highlight the architectural magnificence of Saint Joseph's Polish Catholic Church. Our stunning church building, adorned with intricate woodwork and masterful stonework, stands as a testament to our devotion to both craftsmanship and faith.
Community Events: Celebrating Faith, Culture, and Togetherness
Our photographs evoke a sense of togetherness, as we capture the joyous occasions and celebrations that bring our community closer. From festive holidays to cultural festivals, you will discover the vibrant tapestry of faith, culture, and unity that permeates Saint Joseph's Polish Catholic Church.
Unveiling the Past: Insight into Our Church's Journey
As you delve into our extensive photograph collection, you will experience a captivating journey through time. Our photographs document the growth and evolution of our church, offering valuable insights into the passionate individuals who have dedicated their lives to the Saint Joseph's Polish Catholic Church community.
The Founding Years: Nurturing Faith and Belief
Through images dating back to our founding years, you will witness the determination and resilience of our church's founders. These photographs depict the initial gatherings, prayer services, and the unshakable faith that laid the foundation for generations to come.
Milestones and Celebrations: Reverence in Every Moment
Our collection encompasses significant milestones and celebrations that have marked the progression of Saint Joseph's Polish Catholic Church. From ordinations and sacraments to anniversaries and communal gatherings, each photograph encapsulates the reverence and devotion that characterizes our church community.
The Power of Faith: Inspiring Devotion Through the Ages
One of the defining aspects of Saint Joseph's Polish Catholic Church is the unwavering faith that its members share. Through carefully curated images, we aim to convey the strength, compassion, and spiritual guidance imparted by our church's leaders, as well as the devotion displayed by our congregation.
Embrace the Beauty and Spirituality of Saint Joseph's Polish Catholic Church
By exploring our extensive collection of photographs, you are provided with a unique opportunity to immerse yourself in the rich tapestry of faith, history, and community that defines Saint Joseph's Polish Catholic Church. Every image serves as a gateway to understanding our past, embracing our present, and envisioning the future of our church community.
Visit Us Today
We invite you to visit Saint Joseph's Polish Catholic Church to experience the captivating beauty that our photographs merely capture a fraction of. Immerse yourself in our warm and welcoming community, witness our awe-inspiring architecture firsthand, and participate in our vibrant community events that bring people together in celebration of faith and cultural heritage.

Join us on this extraordinary journey as we continue to write the chapters of Saint Joseph's Polish Catholic Church's storied history, filled with faith, tradition, and everlasting memories.

Tags: Saint Joseph's Polish Catholic Church, Photographs, Community and Society, Faith and Beliefs