Homework (Sunday School) - Saint Joseph's Polish Catholic Church
Jun 9, 2019
Ministries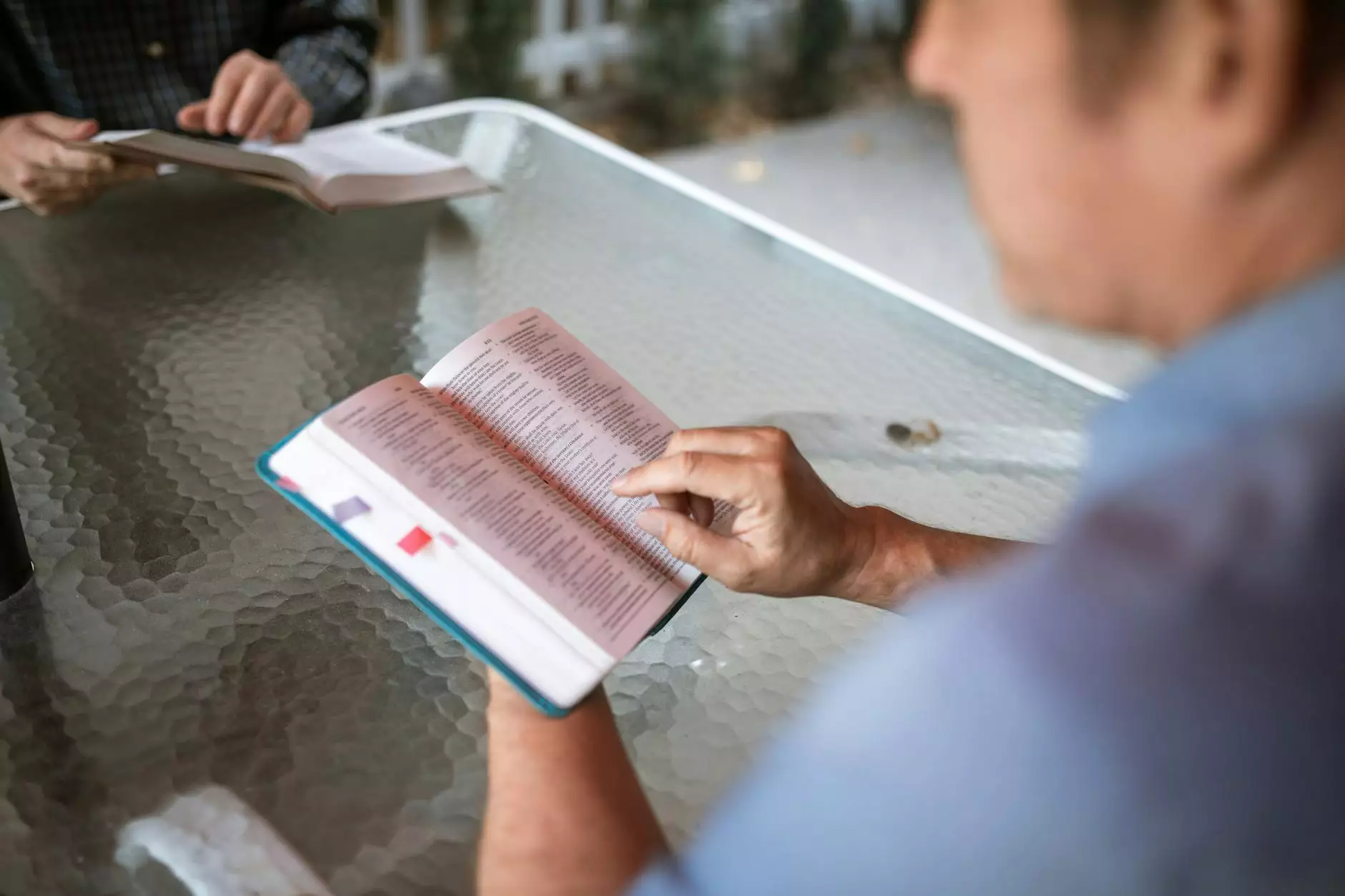 Introduction to Sunday School Program
At Saint Joseph's Polish Catholic Church, we are committed to providing a nurturing environment where children can deepen their faith and beliefs through our Sunday School program. Our Homework (Sunday School) page is dedicated to providing comprehensive information about our program and the importance of homework in fostering a strong connection to our community and religious teachings.
Why Sunday School Homework Matters
Homework plays a crucial role in enhancing the overall learning experience of our Sunday School students. It serves as a meaningful bridge between the classroom teachings and their personal faith journey. By completing homework assignments, children get the opportunity to reinforce what they have learned during their time at Sunday School, consolidate their knowledge, and apply it to real-life situations.
The Significance of Homework in Nurturing Faith and Beliefs
Homework assignments designed by our dedicated Sunday School teachers are carefully crafted to align with the curriculum and reinforce key religious concepts. Through these assignments, students are encouraged to reflect upon their faith and beliefs, leading to a deeper understanding and a stronger spiritual connection.
Benefits of Completing Sunday School Homework
1. Reinforcement of Religious Knowledge: Homework enables students to reinforce their understanding of core religious concepts, ensuring a solid foundation in faith and beliefs.
2. Personal Reflection: Homework allows children to reflect upon what they have learned, encouraging critical thinking and fostering a personal connection with their faith.
3. Independent Learning: Completing homework independently cultivates a sense of responsibility and commitment towards the learning process.
4. Family Involvement: Homework assignments provide an opportunity for parents and guardians to engage with their children, fostering open discussions about faith and beliefs within the family.
5. Community Building: By sharing their completed assignments during Sunday School sessions, children contribute to a vibrant and supportive community, where shared experiences lead to stronger connections.
Curriculum Overview
Our Sunday School curriculum encompasses a wide range of topics, including Bible studies, prayers, sacraments, and the teachings of the Catholic Church. Each lesson is carefully designed to address the unique spiritual needs of different age groups.
Kindergarten to Grade 2
For our youngest learners, the curriculum focuses on introducing biblical stories, basic prayers, and the importance of virtues such as love, kindness, and forgiveness. Interactive activities and age-appropriate materials are utilized to engage and captivate their imagination.
Grade 3 to Grade 5
As children progress through the elementary years, the curriculum expands to cover a wider range of biblical stories, the Ten Commandments, sacraments, and the lives of saints. Students are encouraged to explore the scriptures and apply the teachings of Jesus to their daily lives.
Grade 6 to Grade 8
The middle school curriculum delves deeper into theological concepts, moral teachings, and social justice issues. Students engage in discussions, debates, and collaborative projects that encourage critical thinking and build a strong moral foundation.
Grade 9 to Grade 12
Our high school curriculum aims to provide a comprehensive understanding of the Catholic faith, including apologetics, moral theology, and Catholic social teaching. Teens are prepared to embrace their faith confidently and make informed decisions guided by their spiritual beliefs.
Join Our Sunday School Program
We welcome children of all ages, from Kindergarten to Grade 12, to join our enriching Sunday School program. Saint Joseph's Polish Catholic Church is dedicated to providing a safe and supportive environment, where children can grow in faith, develop strong morals, and deepen their understanding of Catholicism.
By enrolling your child in our Sunday School program, you are ensuring that they receive a well-rounded religious education, coupled with the opportunity to form lifelong friendships with other children who share their faith.
To learn more about our Sunday School program and how to register your child, please visit our Sunday School page on our website.
Contact Us
If you have any questions or inquiries regarding our Homework (Sunday School) program, please don't hesitate to reach out to us. We are here to assist you in any way we can!
You can contact us through the following methods:
Phone: 123-456-7890
Email: [email protected]
Visit us in person: Saint Joseph's Polish Catholic Church, [Address], [City], [Country]
Join us at Saint Joseph's Polish Catholic Church, where we strive to create a strong, united community rooted in faith and beliefs. We look forward to welcoming your child into our Sunday School program!