Knights of Columbus
Jan 30, 2022
About Us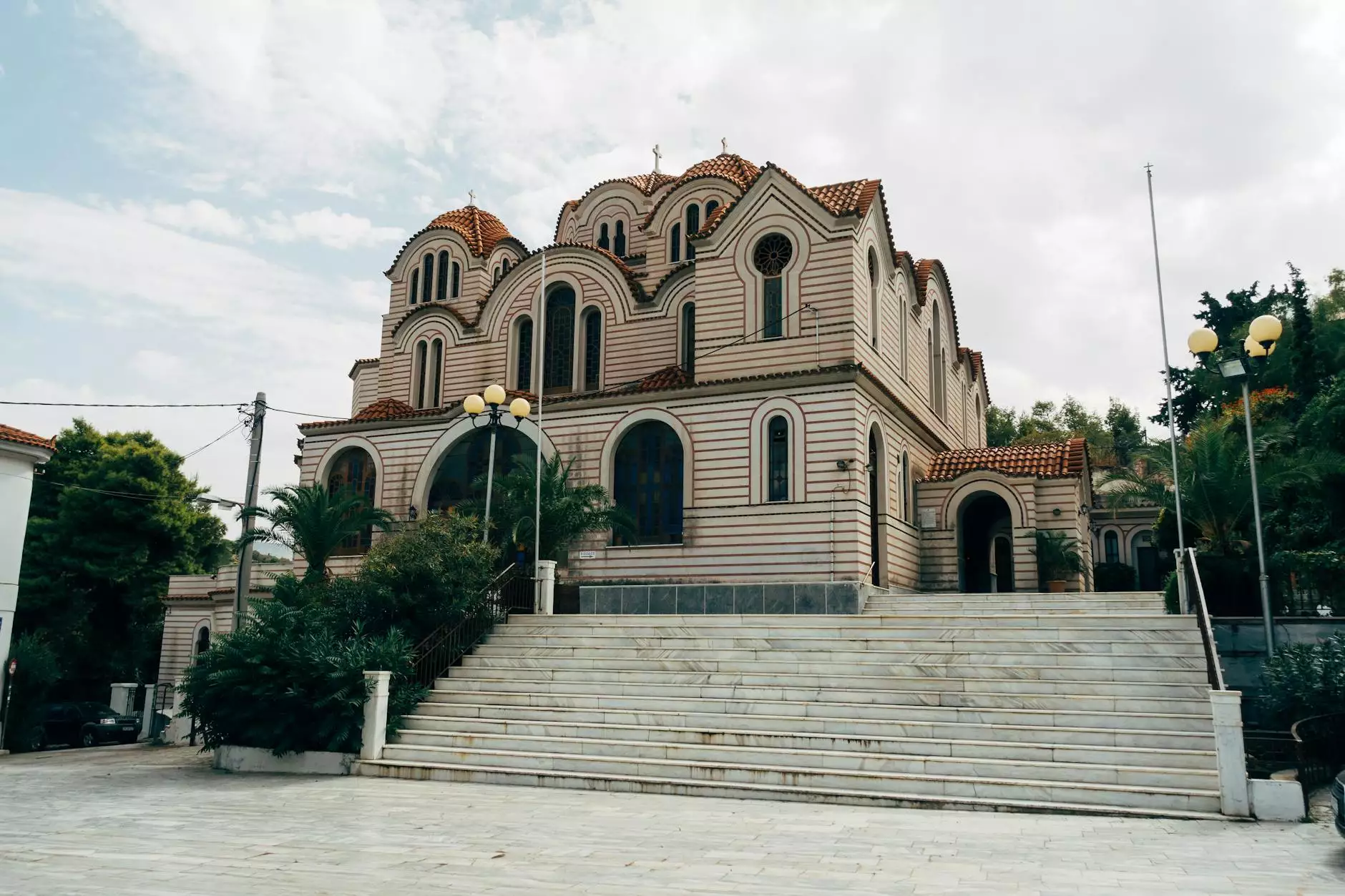 Welcome to the Knights of Columbus page of Saint Joseph's Polish Catholic Church! As a thriving community rooted in faith and beliefs, we are delighted to introduce this renowned organization dedicated to serving our parish and the broader community. Here, you will gain valuable insights into the Knights of Columbus and their meaningful contributions.
About the Knights of Columbus
The Knights of Columbus is a fraternal Catholic service organization founded by the Venerable Father Michael J. McGivney in 1882. With their mission centered on charity, unity, fraternity, and patriotism, the Knights of Columbus have become a symbol of devotion and generosity worldwide.
Core Values
The Knights of Columbus pride themselves on their unwavering commitment to their core values:
Charity: Through various charitable activities and initiatives, the Knights of Columbus provide essential assistance to those in need. From organizing fundraisers to volunteering at local shelters, their dedication to serving the less fortunate is truly commendable.
Unity: The spirit of unity among Knights strengthens their bonds and allows them to accomplish extraordinary feats. Together, they stand united to support their community, church, and each other.
Fraternity: At the Knights of Columbus, members form deep friendships and create a brotherhood built on shared values and beliefs. They provide a strong support system and encourage personal growth and spiritual development.
Patriotism: The Knights of Columbus actively promote patriotism and love for one's country. They honor and assist veterans, organize events to commemorate national holidays, and actively contribute to the well-being of their nation.
Initiatives and Programs
The Knights of Columbus spearhead various initiatives that positively impact our parish and community. Their dedication to improving the lives of those around them is evident through their exceptional programs:
Scholarship Program
The Knights of Columbus offer scholarships to deserving students within our parish who demonstrate exemplary academic achievements and dedication to their community. By investing in education, they aim to inspire young individuals to pursue their dreams and contribute meaningfully to society.
Community Outreach
Through their community outreach efforts, the Knights of Columbus lend a helping hand to those facing challenging circumstances. Whether organizing food drives, clothing donations, or collaborating with local organizations, they ensure that their community's needs are met.
Family Support
The well-being of families is at the heart of the Knights of Columbus. They provide support and resources to families in need, ensuring that they have access to essential services and assistance during difficult times. Their commitment to family values fosters an environment of love, care, and support.
Events and Involvement
The Knights of Columbus actively organize events that foster camaraderie, celebration, and community involvement. These events serve as opportunities for parishioners and community members to come together, strengthen bonds, and make a positive impact:
Charity Galas
Throughout the year, the Knights of Columbus host unforgettable charity galas to raise funds for their charitable endeavors. These elegant affairs not only provide an enjoyable experience for attendees but also leave a lasting impact on the lives of those in need. From silent auctions to live performances, these galas unite the community in support of a common cause.
Community Drives
As compassionate individuals, the Knights of Columbus lead various community drives to collect essential items for those who require assistance. Whether organizing toy drives during the holiday season or gathering supplies for disaster-stricken areas, they dedicate their time and resources to create a positive change in the lives of others.
Religious Celebrations
The Knights of Columbus actively participate in religious celebrations within our parish. From assisting during Mass to organizing processions and pilgrimages, their involvement is integral to the faith community's vibrant spiritual life.
Join the Knights of Columbus
If you are passionate about making a difference and want to be part of a vibrant community that shares your Catholic values, we invite you to consider joining the Knights of Columbus at Saint Joseph's Polish Catholic Church. As a member, you will experience personal growth, establish lifelong friendships, and create lasting memories while serving others.
Contact us today to learn more about the Knights of Columbus membership and how you can actively contribute to our parish and community!