Welcome to the Jesus Archives at Saint Joseph's Polish Catholic Church
Sep 16, 2020
Resources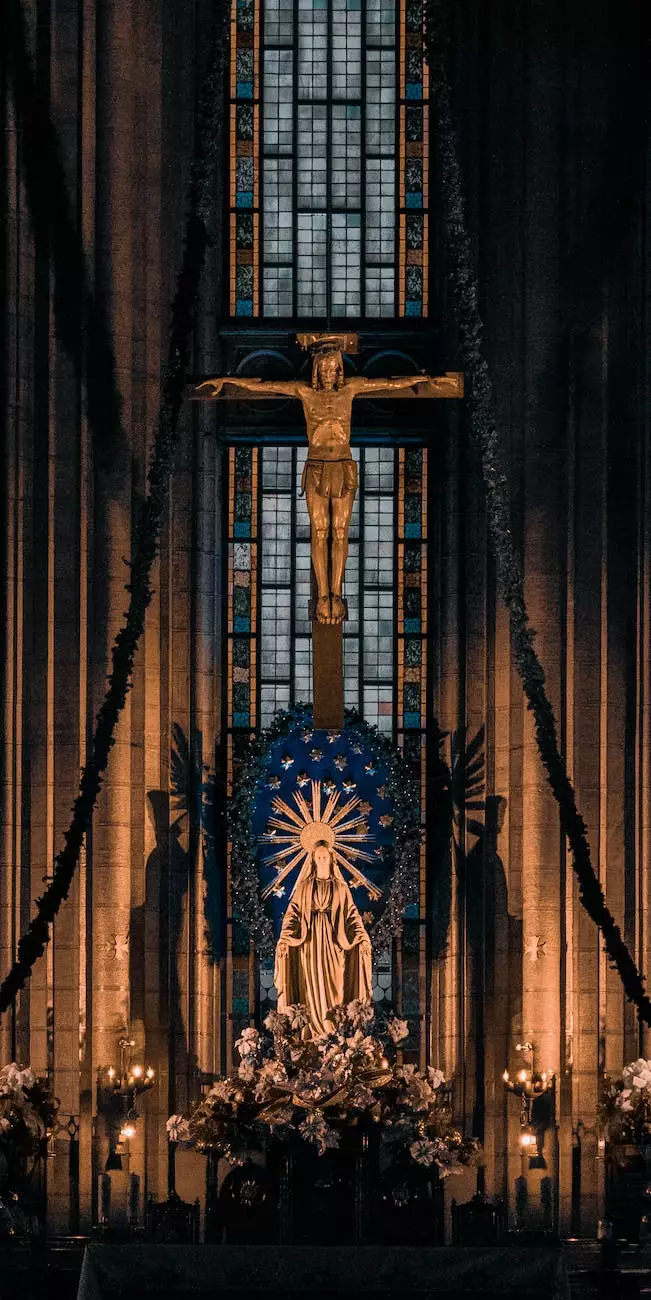 Introduction
At Saint Joseph's Polish Catholic Church in Denver CO, we proudly present the Jesus Archives, a comprehensive collection of articles, resources, and teachings dedicated to Jesus Christ. As a community and society deeply rooted in faith and beliefs, we invite you to explore the rich history, teachings, and significance of Jesus in our lives.
The Life and Teachings of Jesus
1. Early Life
In the Jesus Archives, you will find detailed insights into the early life of Jesus. From his birth in Bethlehem to his upbringing in Nazareth, we delve into the biblical accounts that highlight his humble beginnings and the events that shaped his character.
2. Ministry and Miracles
Discover the extraordinary ministry of Jesus through our extensive collection of articles. Explore the miracles he performed, the parables he shared, and the profound teachings that continue to inspire millions around the world.
3. The Passion and Crucifixion
The crucifixion of Jesus is a pivotal moment in Christian history. In the Jesus Archives, we provide in-depth information about the events leading up to his crucifixion, the significance of his sacrifice, and the impact it has on our salvation.
4. Resurrection and Ascension
Explore the accounts of Jesus' resurrection and ascension, which are central to the Christian faith. Uncover the profound meaning behind these events and reflect on their implications for our spiritual journey.
The Significance of Jesus in Our Lives
1. Faith and Beliefs
At Saint Joseph's Polish Catholic Church, our community deeply embraces the faith and beliefs associated with Jesus Christ. Discover how his teachings serve as a guiding light in our lives, providing comfort, purpose, and hope.
2. Personal Transformation
Through the Jesus Archives, we aim to inspire personal transformation by learning from the life of Jesus. Dive into his teachings on love, compassion, forgiveness, and discover how incorporating these values can bring about positive change in your own life.
3. Relationship with God
Jesus teaches us about the importance of nurturing a deep and meaningful relationship with God. In the Jesus Archives, you will find resources that explore various aspects of this relationship, including prayer, worship, and spiritual growth.
4. Community and Fellowship
As a church community, we understand the significance of coming together in fellowship. Discover the ways in which the teachings of Jesus promote unity, inclusivity, and the importance of supporting one another in our spiritual journeys.
Join Us in Exploring the Jesus Archives
Whether you are seeking to deepen your understanding of Jesus, looking for guidance in your spiritual path, or simply interested in exploring the rich history and teachings associated with Jesus Christ, the Jesus Archives at Saint Joseph's Polish Catholic Church in Denver CO is a valuable resource.
Join us on this enlightening journey and unlock a wealth of insights, wisdom, and inspiration from the life of Jesus. Experience the transformative power of his teachings and embrace the profound impact Jesus can have on your own life.
Visit the Jesus Archives at Saint Joseph's Polish Catholic Church today and embark on a spiritual journey like no other. For more information, please contact us or visit our website.