Worship Archives - Saint Joseph's Polish Catholic Church
Nov 24, 2019
Ministries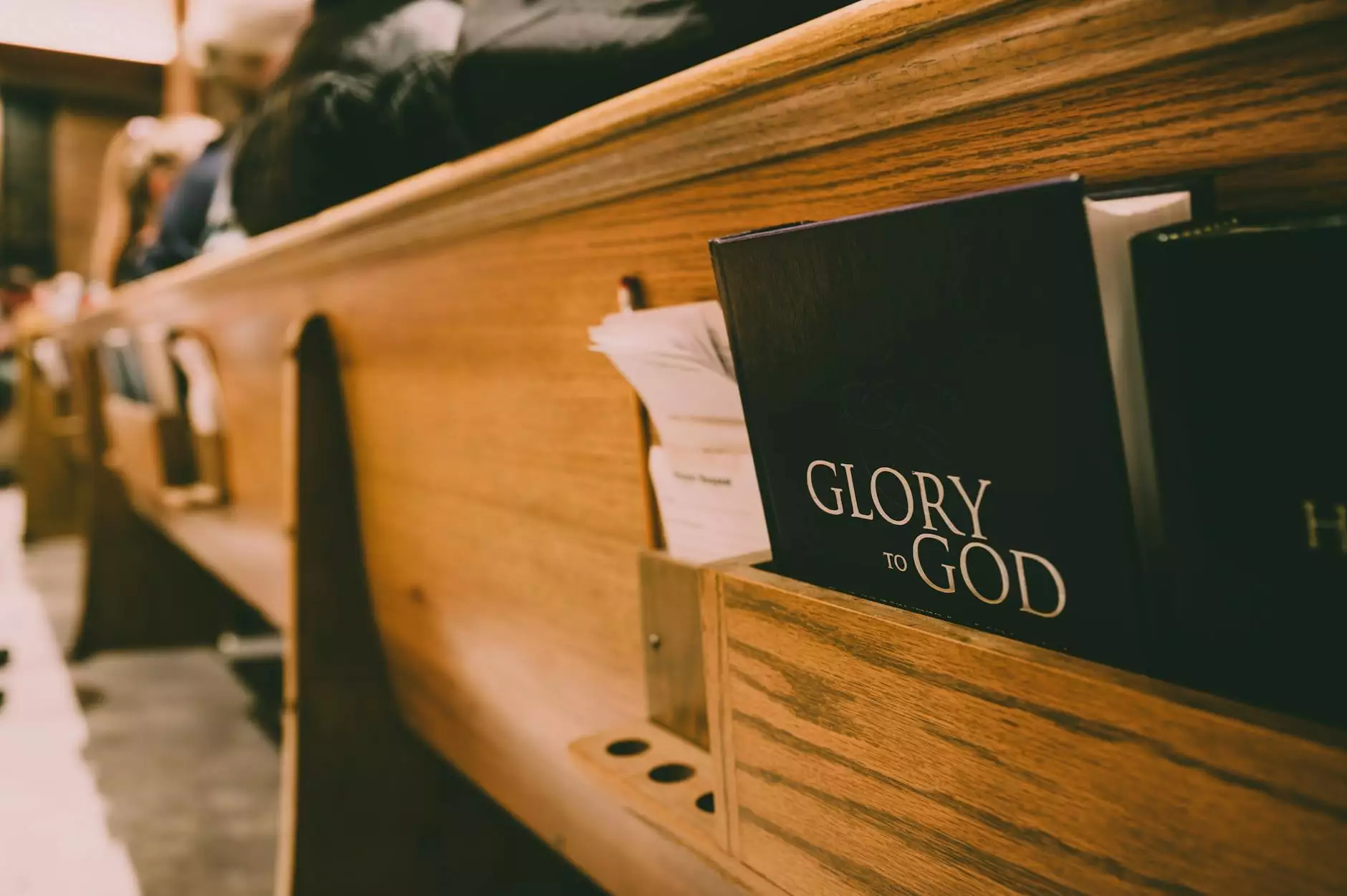 Experience a Deeply Spiritual and Meaningful Worship
Welcome to the Worship Archives of Saint Joseph's Polish Catholic Church in Denver, CO. As a thriving community of believers, we invite you to join us in experiencing a deeply spiritual and meaningful worship. Our church is dedicated to fostering faith, connecting individuals, and nurturing the spirit of worship in the hearts of our congregation. Join us as we embark on a journey of spiritual growth and encounter the divine through our faith-filled services and rituals.
Connecting with Faith and Fellow Believers
At Saint Joseph's Polish Catholic Church, we understand the importance of connecting with fellow believers and creating a sense of community. Through our worship services, you will have the opportunity to meet like-minded individuals who share your beliefs and values. Our diverse community embraces people from all walks of life, providing a nurturing and welcoming environment for everyone.
Engaging Worship Services
Our worship services are thoughtfully designed to engage the senses and nourish the soul. We believe that worship should be a transformative experience, and we strive to create an atmosphere that fosters spiritual growth and personal connections with God. Through a combination of scripture readings, prayers, hymns, and sermons, we create a space where individuals can deepen their faith and experience a powerful connection with the divine.
Rich Traditions and Rituals
At Saint Joseph's Polish Catholic Church, we embrace our rich traditions and rituals that have been passed down through generations. Our worship includes elements such as liturgical dance, incense, and prayers that have stood the test of time. These traditions serve as a bridge to our past and connect us with the global community of believers who have also found comfort and inspiration through these rituals.
Deepen Your Faith
Our Worship Archives provide a unique opportunity to deepen your faith and explore different aspects of Catholicism. Whether you are new to the faith or have been a lifelong believer, our services offer a space for reflection, meditation, and spiritual growth. Through the power of community and the guidance of our clergy, we aim to inspire and strengthen your relationship with God.
Discover Our Vibrant Community
Saint Joseph's Polish Catholic Church is not just a place of worship; it is a vibrant community where individuals can find support, friendship, and a sense of belonging. Our church regularly hosts events and activities that bring our community together, fostering camaraderie and collaboration. From social gatherings to outreach programs, you will find ample opportunities to engage with fellow believers and contribute to the greater good.
Join Us Today
We invite you to join us in worship at Saint Joseph's Polish Catholic Church and experience the richness of our faith. Connect with fellow believers, deepen your relationship with God, and become a part of a caring and compassionate community. Our doors are always open, and we welcome individuals from all backgrounds to embark on this spiritual journey with us.
Contact Us
For more information about our worship services, events, or any other inquiries, please feel free to reach out to us. We would be more than happy to assist you and provide you with the information you need. We look forward to hearing from you and welcoming you into our community.