Women - Greenwood Community Church
Nov 10, 2018
Ministries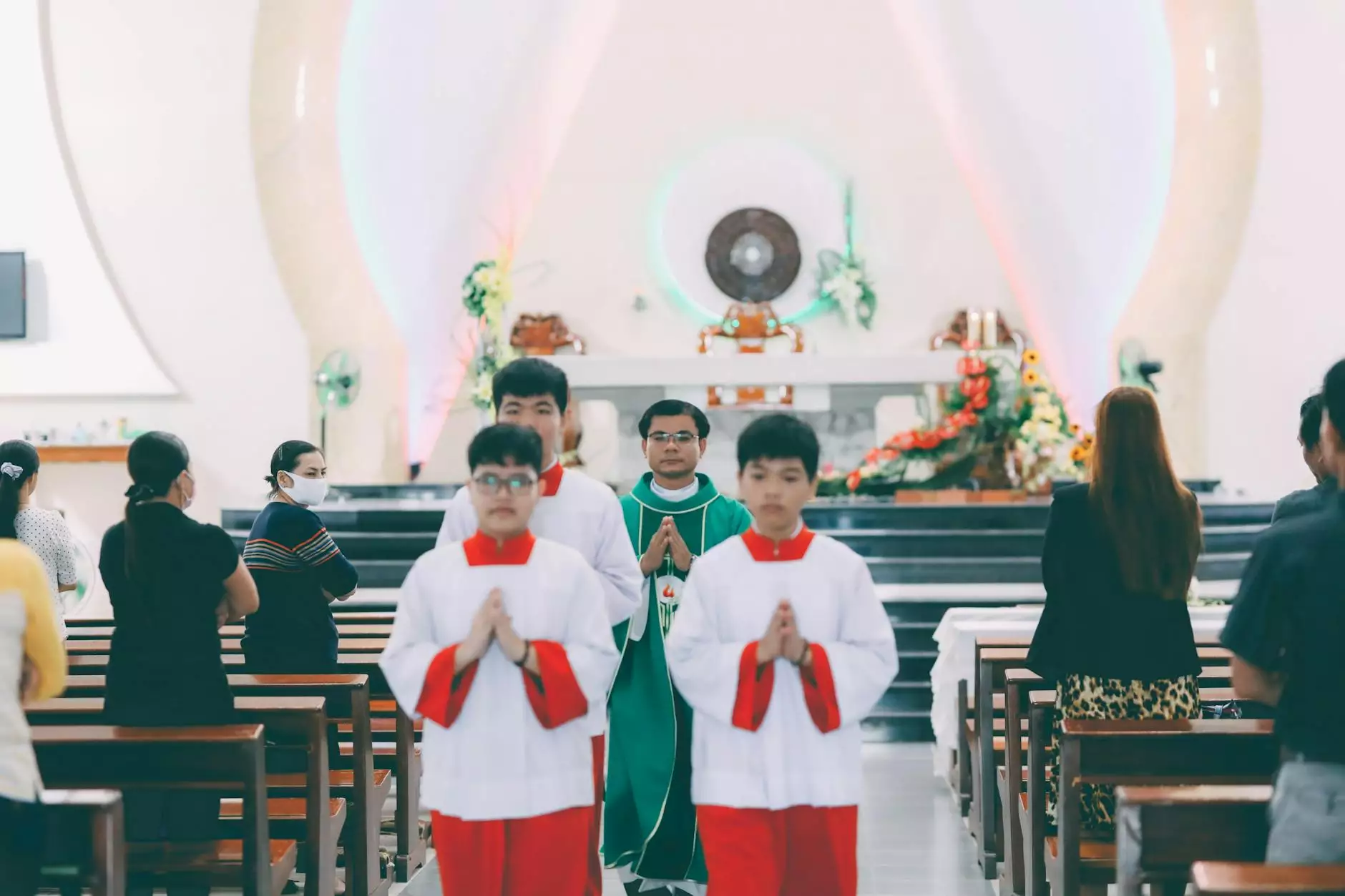 Welcome to the Vibrant Community of Women at Saint Joseph's Polish Catholic Church
At Saint Joseph's Polish Catholic Church, we value and celebrate the incredible contribution of women in our community. Our Women's Ministry is dedicated to creating a supportive environment where women can embrace their faith and beliefs while fostering connections with one another and empowering each other.
Embrace Your Faith and Beliefs
Our church provides a nurturing space for women to deepen their faith and develop a deeper understanding of their beliefs. Through our Women's Ministry, we offer a variety of programs and events that cater to the unique spiritual needs and interests of women. Whether you are new to the church or a long-time member, there is always something for you.
Activities and Events
As part of our commitment to women's spiritual growth, we organize a range of activities and events throughout the year. We believe in fostering camaraderie, inspiration, and empowerment among our female members. Some of the activities you can participate in include:
Women's Bible Study: Engage in deep discussions and reflections on scripture, guided by our knowledgeable facilitators.
Prayer Groups: Join our prayer sessions and experience the power of collective prayer with other women in the community.
Retreats: Immerse yourself in rejuvenating retreats designed specifically for women, allowing you to find solace and refreshment in your faith journey.
Social Events: Connect with other women through fun social events, such as luncheons, picnics, and outings. Build lasting friendships while enjoying each other's company.
Community Service: Together, we make a positive impact in our society through various service initiatives. Engage in acts of compassion and kindness alongside other women who share your values.
Join Our Community of Sisters in Faith
We understand the importance of a strong support system in one's spiritual journey. By becoming part of our Women's Ministry, you'll find a group of caring and compassionate women who are eager to walk alongside you in your faith. Our community is diverse and inclusive, creating a space where all women, regardless of age or background, feel welcome and valued.
Inspiration and Empowerment
Our Women's Ministry strives to provide you with the inspiration and empowerment needed to navigate the joys and challenges of life. We offer regular workshops and seminars on topics relevant to women, such as:
Personal Growth: Discover strategies for personal development, self-care, and nurturing your mental and emotional wellbeing.
Leadership: Cultivate your leadership skills, embrace your unique gifts, and explore opportunities for leadership within our church and community.
Marriage and Family: Receive guidance and support in building strong relationships, navigating the ups and downs of marriage, and raising children in a faith-centered environment.
Career and Calling: Explore the intersection of faith and work, gain insights into professional development, and find inspiration in aligning your career with your beliefs.
Connect with Us
Are you ready to join our vibrant community of women at Saint Joseph's Polish Catholic Church? We would be thrilled to have you. Connect with us today and start your journey towards deeper faith, meaningful connections, and personal growth within our Women's Ministry.
Contact us at [email protected] or call us at (123) 456-7890 for more information. We look forward to welcoming you!