Find Your Star Words for 2021
May 4, 2019
Events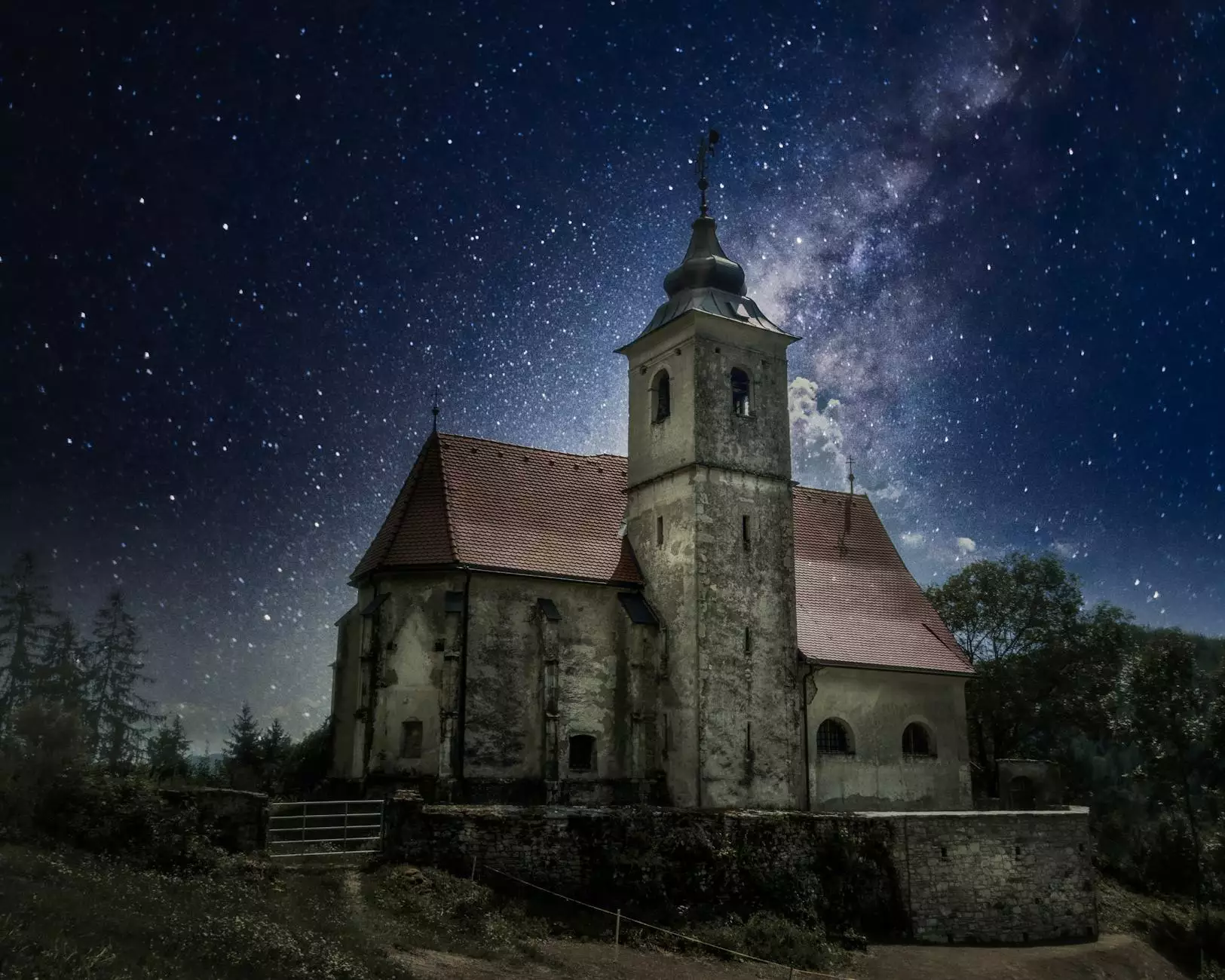 Introduction
Welcome to Saint Joseph's Polish Catholic Church, a place where faith, community, and society come together. In this vibrant community, we believe in the power of words that inspire and guide us throughout the year. As we approach 2021, it's time to discover your personal Star Words – a powerful and meaningful concept that will shape and guide you on your journey.
About Star Words
Star Words is a unique practice where we draw inspiration from the Magi's visit to Baby Jesus, who presented Him with gifts of gold, frankincense, and myrrh. In this tradition, we provide you with a random word that can serve as your guiding light for the entire year. This practice has been embraced by our community and has helped individuals find clarity, purpose, and joy in their lives.
How Star Words Work
On our dedicated Star Words day, you are invited to participate in a special ceremony where your Star Word for 2021 will be revealed. Each word is carefully chosen and assigned randomly to ensure its unique significance to your journey. You will receive a beautifully designed card with your word, along with a brief explanation of its meaning and how you can interpret it in your daily life.
Discovering Your Star Word
As you hold the card with your Star Word in your hands, take a moment to reflect on its meaning and how it resonates with your current aspirations, dreams, and goals. The word might reference virtues, qualities, or values that you can focus on throughout the year. It can offer guidance, bring insight, and spark creativity in various areas of your life.
Embracing Your Star Word
Your Star Word is not merely a random term – it has the potential to transform your perspective and ultimately create a positive impact on your well-being. Here are some ways you can embrace and apply your Star Word throughout the year:
1. Reflection and Meditation
Take dedicated moments of reflection and meditation to contemplate your Star Word. Let it sink in and allow its deeper meaning to unfold. Listen to the whispers of your heart and explore how your Word can guide your thoughts, actions, and choices.
2. Goal Setting and Planning
Integrate your Star Word into your goal-setting process. Align your ambitions and aspirations to harmonize with the essence of your Word. Let it serve as a compass, guiding you towards fulfilling experiences, personal growth, and meaningful achievements.
3. Applying Your Star Word in Daily Life
Infuse your Star Word into your daily routine and interactions. Use it as a gentle reminder to live authentically, cultivate positive qualities, and navigate challenges with grace and resilience. Your Word has the power to influence your mindset and actions, creating a ripple effect in your relationships and community.
4. Engaging with the Community
Being part of the Saint Joseph's Polish Catholic Church community gives you a unique opportunity to connect with others who also have their Star Words. Share your experiences, insights, and challenges. Engage in discussions and collective activities that revolve around personal growth and spiritual development.
Join Our Star Words Ceremony
We believe that the Star Words experience is an incredible opportunity for anyone seeking inspiration, clarity, and connection. By participating in our star-studded ceremony, you will be showered with blessings, surrounded by a supportive community, and empowered to embark on a transformative journey.
When and Where
The Star Words ceremony will take place on [date] at Saint Joseph's Polish Catholic Church. Join us in this sacred space to discover your unique Star Word and ignite the flame of your aspirations for the year ahead.
Spread the Word
You're encouraged to invite your friends, family, and loved ones to join our Star Words ceremony. Together, we can create a ripple effect of positivity and transformation that spreads far beyond the walls of our church.
Conclusion
As you embark on the new year, let Saint Joseph's Polish Catholic Church be your guiding light. Discover your Star Word, walk alongside our community, and witness the powerful impact it can have on your life. Trust in the journey, embrace the power of meaningful words, and allow your Star Word to illuminate your path to a fulfilling and purposeful 2021.