Kantorei Presents: The Lost Birds
Aug 27, 2018
Events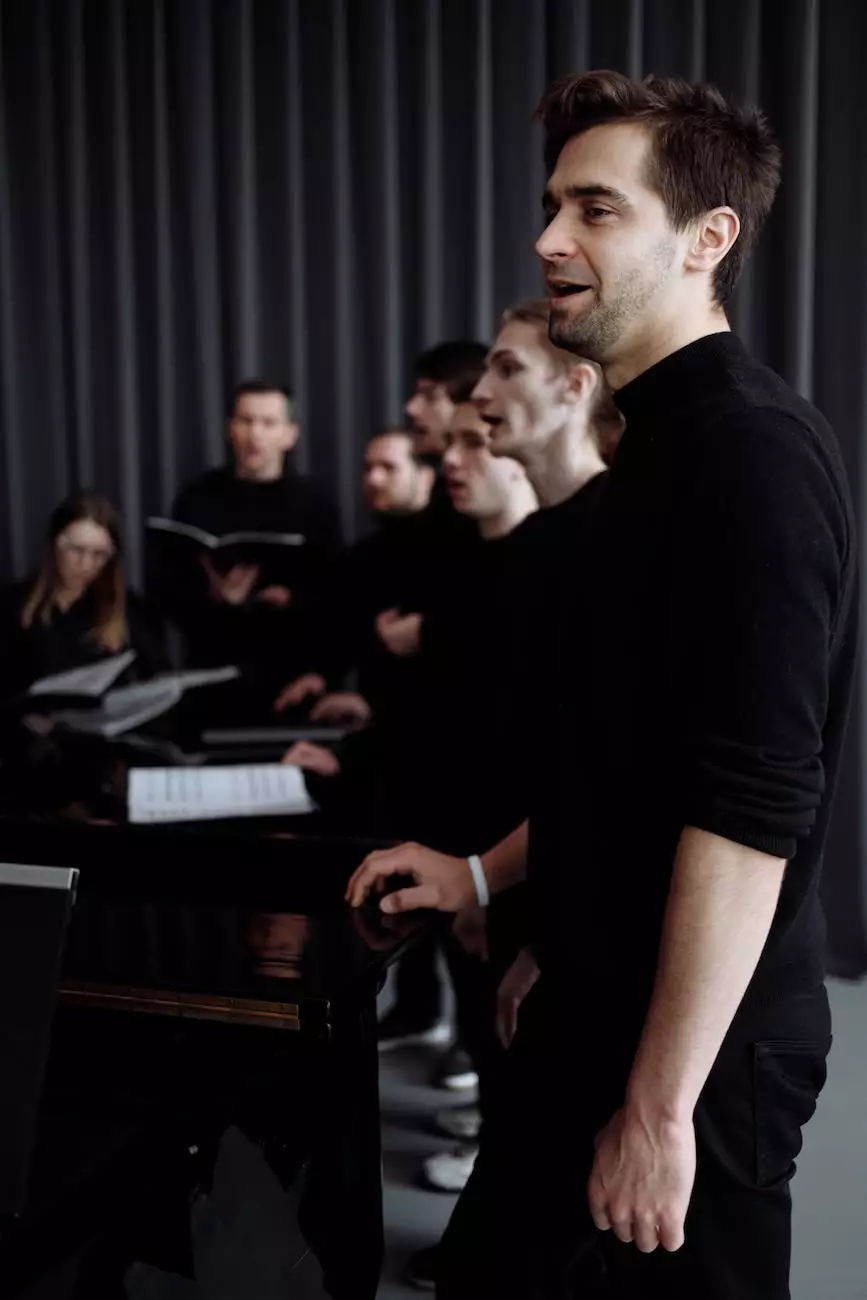 The Power of Faith and Hope
Experience the mesmerizing performance by Kantorei as they present The Lost Birds - an enchanting musical journey that explores the power of faith and hope. Join us for a captivating evening that combines the beauty of choral music with a poignant storyline that will leave you spellbound.
Immerse Yourself in a Musical Masterpiece
At Saint Joseph's Polish Catholic Church, we take immense pride in curating cultural events that resonate with our community. The Lost Birds is a testament to our commitment to the arts, bringing together talented musicians and performers to create a truly exceptional experience.
As you step into our historic church, you will be transported to a world of ethereal melodies and emotive lyrics. Kantorei, renowned for their flawless harmonies and soul-stirring performances, will take center stage, captivating your senses and evoking a range of emotions as they tell the story of The Lost Birds.
A Captivating Storyline
The Lost Birds beautifully weaves together themes of faith, love, and redemption, immersing the audience in a tale of resilience and unwavering hope. Through their flawless execution and heartfelt delivery, Kantorei will guide you through a lyrical narrative that speaks to the depths of the human spirit.
Set against a backdrop of magnificent stained glass windows and the gentle flicker of candlelight, the acoustics of Saint Joseph's Polish Catholic Church enhance the magic of the performance. The soaring voices of Kantorei will transport you to another realm, where the boundaries of time and space dissolve.
A Feast for the Senses
As you immerse yourself in the enchanting melodies, your senses will also be treated to a visual feast. The grandeur of the architectural marvel that is Saint Joseph's Polish Catholic Church, adorned with intricate details and sacred art, creates an ambiance that resonates with the spirit of the performance.
The flawless synergy between the acoustic excellence of the church and the passionate performances of Kantorei ensures that every note is perfectly articulated, every emotion palpable. You will be captivated by the seamless unity of voice, music, and lyrics, making The Lost Birds an unforgettable experience.
Join Us for an Unforgettable Evening
Don't miss the opportunity to be part of an extraordinary musical event that celebrates the resilience of the human spirit. Reserve your seat at Saint Joseph's Polish Catholic Church and let Kantorei take you on a mesmerizing journey through The Lost Birds.
Event Details
Date: [Event Date]
Time: [Event Time]
Location: Saint Joseph's Polish Catholic Church
Address: [Church Address]
Experience the harmonious blend of voices, the thought-provoking lyrics, and the captivating visuals that make The Lost Birds a truly remarkable musical masterpiece. Reserve your seat now and prepare to be moved by the power of faith and hope.