Children and Family Programs at Saint Joseph's Polish Catholic Church
Oct 2, 2020
Ministries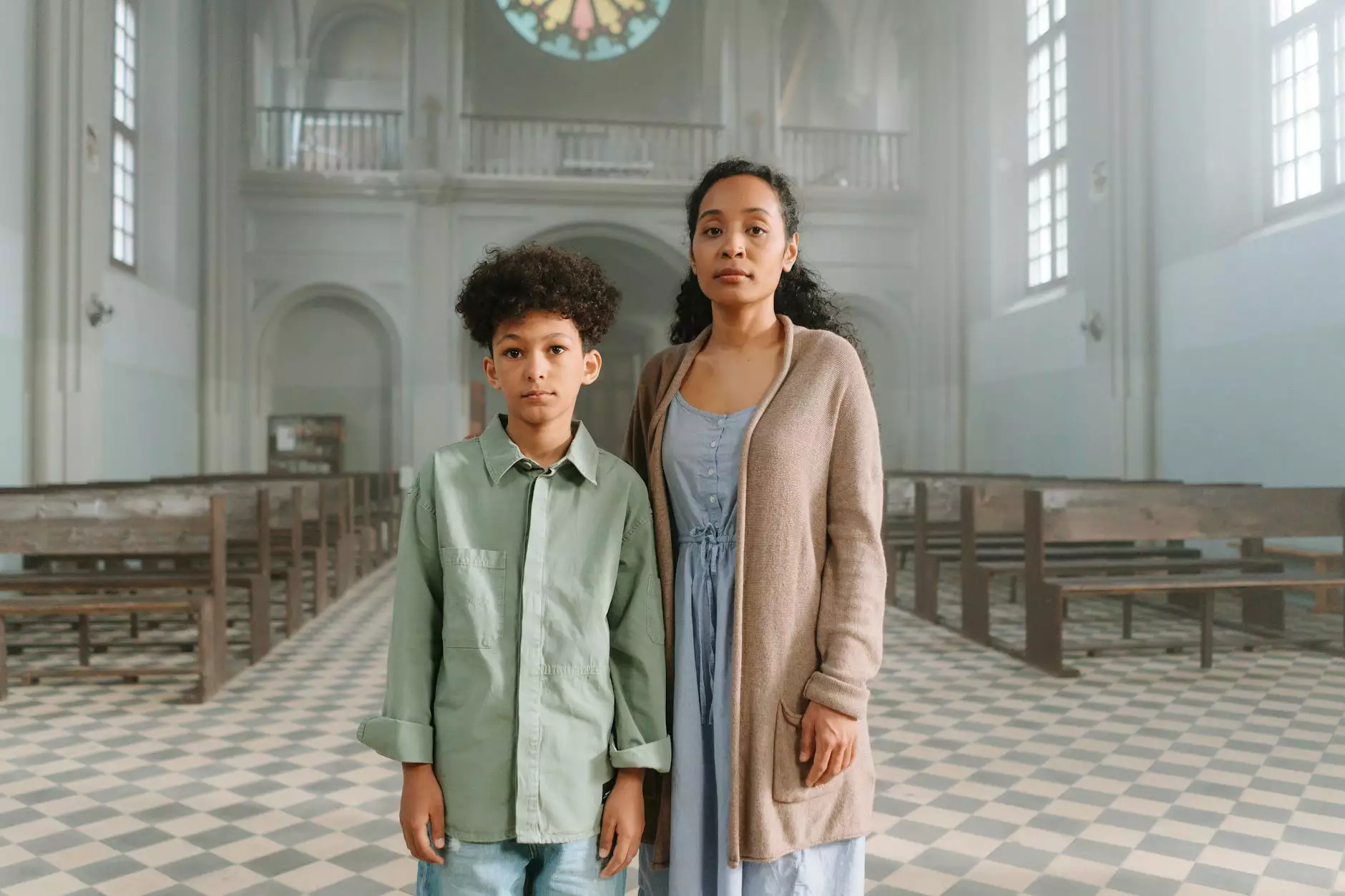 Welcome to Saint Joseph's Polish Catholic Church, a beloved institution dedicated to fostering faith and community within the vibrant and diverse neighborhood we call home. As a pillar of support and spiritual growth, we take great pride in providing a range of enriching and inclusive programs specifically designed for children and families.
Our Commitment to Family-Centric Programs
At Saint Joseph's Polish Catholic Church, we recognize the importance of fostering strong family bonds and nurturing faith from an early age. Our dedicated team of clergy, volunteers, and community members are committed to providing a nurturing environment where children can learn, grow, and develop a deep sense of spirituality.
Our wide array of carefully curated programs caters to children of all ages, offering diverse opportunities for spiritual, intellectual, and social development. We believe that by involving the whole family in our programs, we can create a stronger faith community and a lasting impact on the lives of our attendees.
Engaging Children and Families in the Faith
We offer a variety of interactive programs and initiatives aimed at engaging children and families in the Catholic faith. Our highly passionate and knowledgeable team ensures that each program is thoughtfully designed to inspire and educate participants, while also providing a welcoming and inclusive environment for everyone.
Children's Liturgy
Our children's liturgy program provides young ones with an age-appropriate and engaging space to explore the teachings and stories of the Bible. Through interactive storytelling, crafts, and group activities, children will deepen their understanding of faith while forming meaningful connections with their peers and mentors.
Family Retreats
Our family retreats offer a unique opportunity for families to come together and strengthen their bonds while deepening their understanding of the Catholic faith. These retreats include inspiring talks, workshops, group discussions, and activities tailored to various age groups. Families will leave with cherished memories and a strengthened sense of faith.
Community Service Projects
At Saint Joseph's Polish Catholic Church, we believe that service to others is an integral part of our faith. We organize community service projects that involve children and families, providing them with the chance to practice compassion, kindness, and generosity. Together, we make a positive impact in our local community, fostering a spirit of empathy and instilling lifelong values.
Building Lasting Connections
Our children and family programs aim not only to enrich our attendees spiritually but also to cultivate lasting connections within our faith community. We regularly organize events, gatherings, and social activities where families can come together, share experiences, and forge lifelong friendships.
Annual Family Picnic
Our annual family picnic is a much-anticipated event that brings together families from all walks of life. Complete with fun games, delicious food, and engaging activities, the picnic offers a relaxed and joyful atmosphere for families to connect, celebrate, and enjoy quality time together.
Holiday Celebrations
We host a variety of special holiday celebrations throughout the year, providing families with the opportunity to come together in worship and celebration. These events create a sense of belonging within our faith community, embracing the traditions and shared values that define our spiritual journey.
Join Us at Saint Joseph's Polish Catholic Church
Whether you are new to the area, searching for a welcoming community, or looking to deepen your family's connection to the Catholic faith, we invite you to explore the exceptional children and family programs at Saint Joseph's Polish Catholic Church. Our commitment to fostering faith, building connections, and providing engaging experiences for all ages makes us a beacon of light within the community.
Come and be a part of our community and society; join us at Saint Joseph's Polish Catholic Church, where faith comes alive and families are embraced with open arms.