Upcoming Events at Saint Joseph's Polish Catholic Church Denver CO
Jan 12, 2020
Events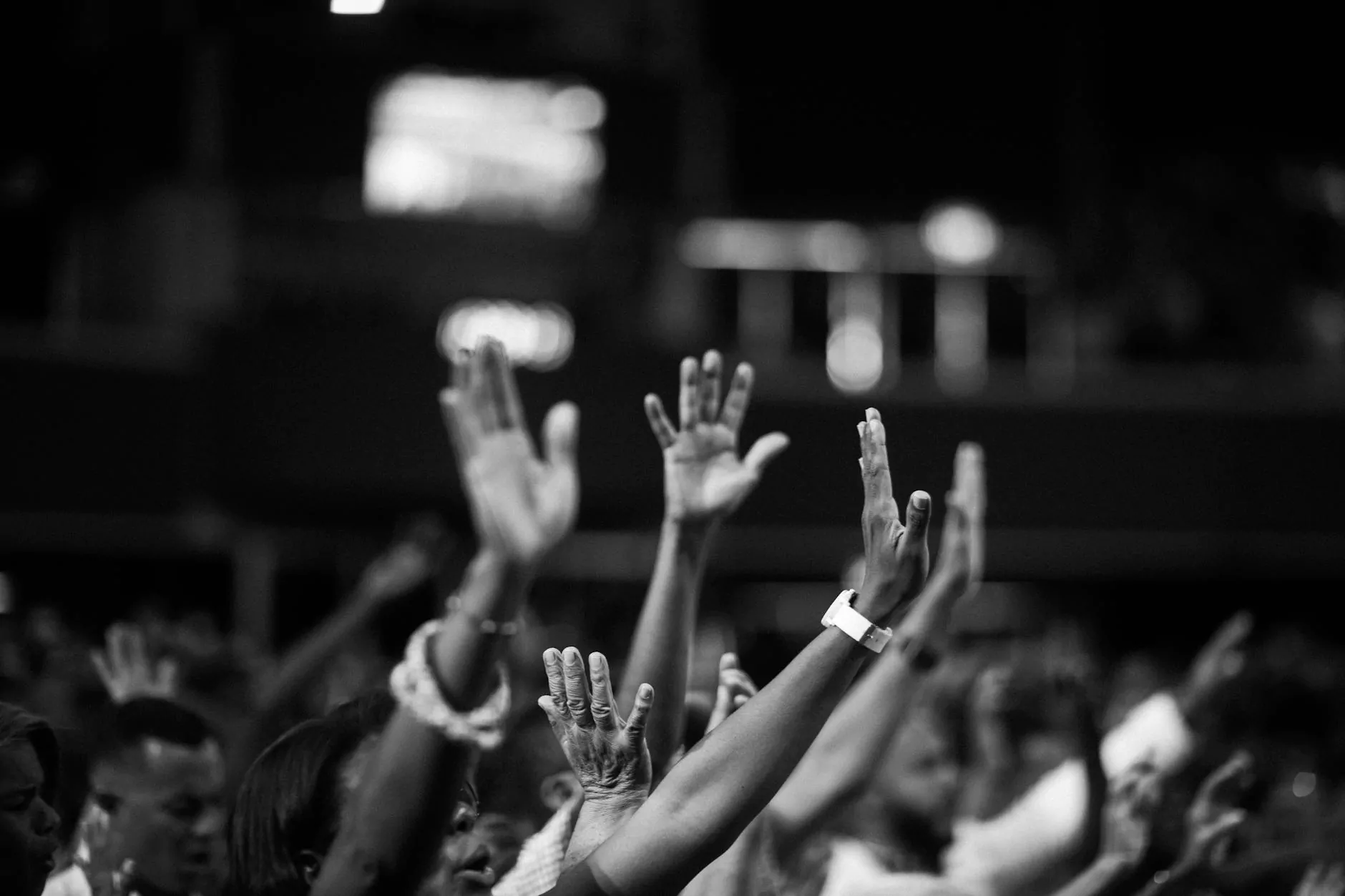 Join Our Faith Community
Welcome to Saint Joseph's Polish Catholic Church, a vibrant and inclusive place of worship located in the heart of Denver, Colorado. Our church serves as a beacon of faith and beliefs, offering a warm and welcoming environment for individuals and families seeking spiritual growth and community engagement.
Embrace the Power of Faith
At Saint Joseph's Polish Catholic Church, we understand the significance of faith in people's lives. We strive to provide a range of events and activities that cater to the spiritual needs of our congregation. Our calendar is filled with diverse events, ensuring there is something for everyone, irrespective of age or background.
Weekly Mass Schedule
Sunday: 8:00 AM | 10:00 AM | 12:00 PM | 6:00 PM
Monday - Saturday: 7:00 AM | 12:00 PM
Special Events
We believe in fostering strong relationships within our community, and our special events provide the perfect opportunity for individuals to come together and deepen their bonds, while also celebrating our shared faith. Some of our annual events include:
Easter Celebrations: Join us for a joyous celebration of the Resurrection of Jesus Christ. Our Easter events include Mass, communal meals, and various activities for all ages.
Christmas Festival: Experience the true magic of Christmas at Saint Joseph's Polish Catholic Church. Our annual Christmas festival features beautifully decorated spaces, carol singing, and the opportunity to reflect on the birth of Jesus.
Feast of Saint Joseph: As our patron saint, Saint Joseph holds a special place in our hearts. Each year, we honor him with a dedicated feast day celebration filled with prayers, processions, and traditional Polish delicacies.
Faith Formation and Education
We recognize the importance of lifelong learning and offer various opportunities for faith formation and education. Our church hosts numerous classes, workshops, and guest speaker events throughout the year, focusing on a wide range of topics including:
Biblical Studies: Dive deeper into the teachings of the Bible and gain a greater understanding of its relevance in today's world.
Sacramental Preparation: Prepare for the sacraments of Baptism, First Holy Communion, and Confirmation, guided by our knowledgeable clergy and dedicated instructors.
Catholic Perspectives: Explore the rich history and traditions of the Catholic Church, discovering the wisdom of centuries and its continued relevance.
Spiritual Retreats: Take a moment to retreat from the busyness of daily life and embark on a spiritual journey that allows for introspection, renewal, and personal growth.
Join Our Community
Saint Joseph's Polish Catholic Church is more than just a place of worship; it is a supportive and caring community that thrives on fellowship and shared values. By actively participating in our events, you can forge meaningful connections and contribute to the growth and well-being of the entire community. We believe that together, we can make a difference and positively impact the world around us.
We invite you to explore our website for the latest updates on upcoming events and opportunities for involvement. Whether you are seeking spiritual guidance, a place to connect with others who share similar beliefs, or simply an uplifting experience, Saint Joseph's Polish Catholic Church welcomes you with open arms.
Come be a part of our community and experience the power of faith in action. We look forward to seeing you at one of our upcoming events soon!