Bluegrass Gospel Music - Sunday September 3
Aug 4, 2019
Events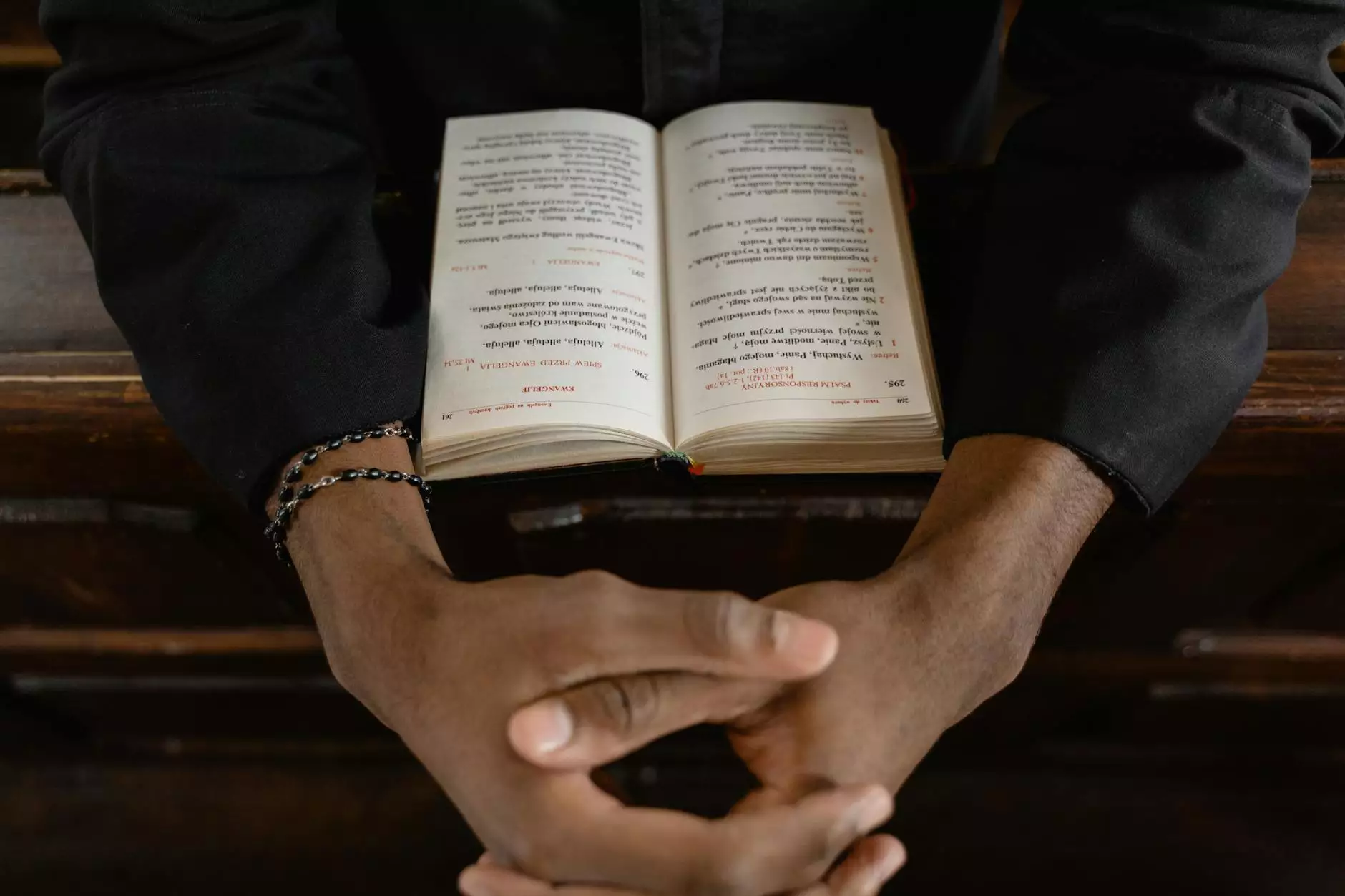 Introduction
Welcome to the Bluegrass Gospel Music event at Saint Joseph's Polish Catholic Church! We are excited to invite you to an unforgettable day of soul-stirring music, uplifting harmonies, and heartfelt melodies. Join us on Sunday, September 3, as we celebrate our faith through the power of bluegrass and gospel music.
Why Bluegrass Gospel Music?
Bluegrass gospel music is a unique genre that combines the rich traditions of both bluegrass and gospel music. It embraces the spirited and lively sounds of bluegrass with the deeply rooted messages of faith found in gospel music. The result is a soulful and uplifting musical experience that transcends boundaries and brings people together.
The Purpose of the Event
At Saint Joseph's Polish Catholic Church, we believe in the power of music to touch hearts, heal souls, and strengthen communities. Our Bluegrass Gospel Music event is aimed at fostering a sense of unity, spreading the message of love and hope, and providing a space for individuals and families to come together in celebration of our shared beliefs.
What to Expect
When you attend our Bluegrass Gospel Music event, you can expect a day filled with joy, inspiration, and fellowship. Our talented musicians, with their exceptional vocal abilities and impressive instrumental skills, will take you on a soulful journey through the gospel music tradition with a bluegrass twist.
Program Highlights
The program for the day will include a variety of performances by renowned artists in the bluegrass and gospel music scenes. From toe-tapping upbeat melodies to heartfelt ballads, each song will be carefully chosen to uplift and inspire. Some of the highlights of the day include:
Grammy Award-winning bluegrass band, The Lonesome Pine Boys
Soul-stirring gospel ensemble, The Heavenly Voices
Special guest performance by acclaimed vocalist, Mary Johnson
Event Details
Date: Sunday, September 3
Time: 2:00 PM - 5:00 PM
Location: Saint Joseph's Polish Catholic Church
Address: 1234 Main Street, Anytown, USA
Join Us
We welcome everyone, regardless of their faith or background, to join us for this exceptional celebration of bluegrass gospel music. Whether you are a long-time lover of this genre or simply interested in exploring the uplifting power of music, we invite you to be a part of this memorable event.
Conclusion
The Bluegrass Gospel Music event at Saint Joseph's Polish Catholic Church promises to be an incredible day of musical jubilation that will touch your heart, lift your spirits, and renew your faith. Mark your calendars and join us on Sunday, September 3, for an unforgettable experience that will stay with you long after the final note is played.