The Significance of El Buen Pastor at Saint Joseph's Polish Catholic Church
Jan 21, 2019
Events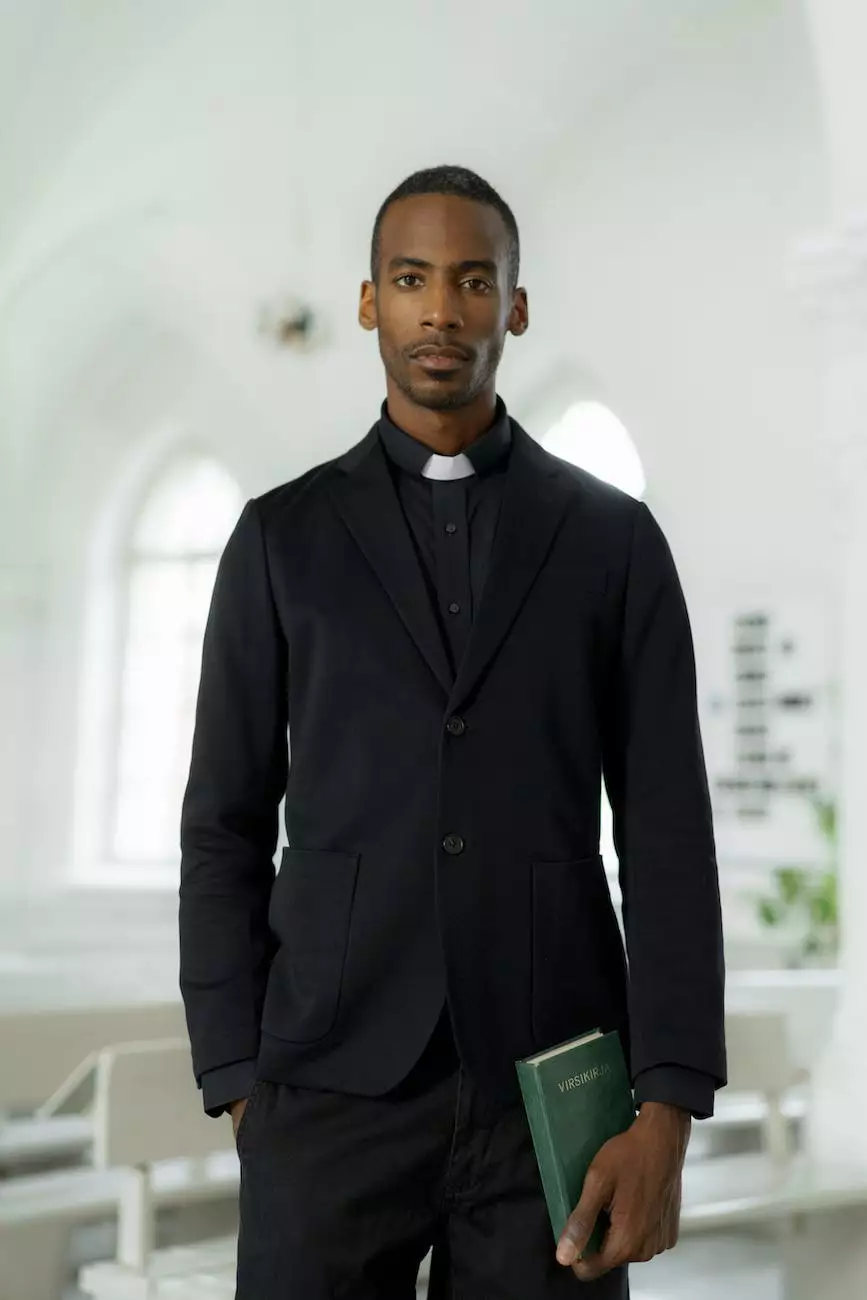 Welcome to the enlightening world of El Buen Pastor at Saint Joseph's Polish Catholic Church. As a prominent figure in the Catholic faith, El Buen Pastor, meaning "The Good Shepherd" in Spanish, symbolizes the unwavering dedication, compassion, and guidance of Jesus Christ. At Saint Joseph's, we strive to embody these qualities and share them with our community.
Our Beliefs and Values
As a Catholic church deeply rooted in the Polish community, Saint Joseph's embraces the rich traditions and values that have been passed down through generations. Our faith is centered on love, compassion, and unity, and we believe that El Buen Pastor exemplifies these principles.
Through regular worship services, prayer, sacraments, and community outreach, we aim to deepen our connection with God and foster a sense of belonging among our members. Our parishioners come from all walks of life, united by the common goal of strengthening our faith and supporting one another.
Embracing the Teachings of El Buen Pastor
El Buen Pastor serves as an inspirational guide, reminding us of the importance of caring for others and leading a righteous life. Just as a shepherd watches over his flock, Jesus watches over and protects his faithful followers. At Saint Joseph's, we strive to follow in his footsteps, extending our love and support to those in need.
El Buen Pastor's Guidance in Our Community
In our efforts to build a strong and inclusive community, we have established various programs and initiatives inspired by the teachings of El Buen Pastor. Our pastoral care services provide support to those facing hardships, offering emotional and spiritual guidance to help individuals overcome their challenges.
Our faith formation programs offer religious education for children, adolescents, and adults, ensuring that everyone has the opportunity to deepen their understanding of the Catholic faith and lead a fulfilling spiritual life. Through these programs, we aim to instill the core values of kindness, forgiveness, and humility.
Outreach Programs: Extending El Buen Pastor's Love
We understand the importance of extending our love beyond the walls of our church. Through our outreach programs, we actively engage with the broader community, providing assistance to those in need and promoting social justice.
Our food pantry serves as a vital resource for the less fortunate, offering nourishment and support to individuals and families facing food insecurity. Additionally, we collaborate with local organizations to tackle various societal issues, such as poverty, homelessness, and healthcare disparities.
Nurturing Spirituality and Faith
At Saint Joseph's, we believe that fostering a vibrant spiritual life is crucial to our overall well-being. Through our celebration of the Eucharist, prayer vigils, and religious festivals, we create a nurturing environment where individuals can connect with God on a profound level.
The loving guidance of El Buen Pastor is reflected in our pastoral ministry, where our clergy and dedicated volunteers offer spiritual counsel, Sacraments of Healing, and support during difficult times. We strive to be a pillar of strength and hope for our members, ensuring that no one feels alone in their spiritual journey.
Join Us on Our Spiritual Journey
We warmly invite you to be a part of our welcoming community at Saint Joseph's Polish Catholic Church. Whether you are seeking solace, guidance, or simply a place to connect with fellow believers, our doors are open to you.
Experience the transformative power of faith, immerse yourself in the teachings of El Buen Pastor, and discover the joy of belonging to a supportive community rooted in love and compassion.
Contact us today, or visit Saint Joseph's Polish Catholic Church in person, and embark on a spiritual journey that will enrich your life.