Youth Ministry Denver - Saint Joseph's Polish Catholic Church
Sep 19, 2023
Ministries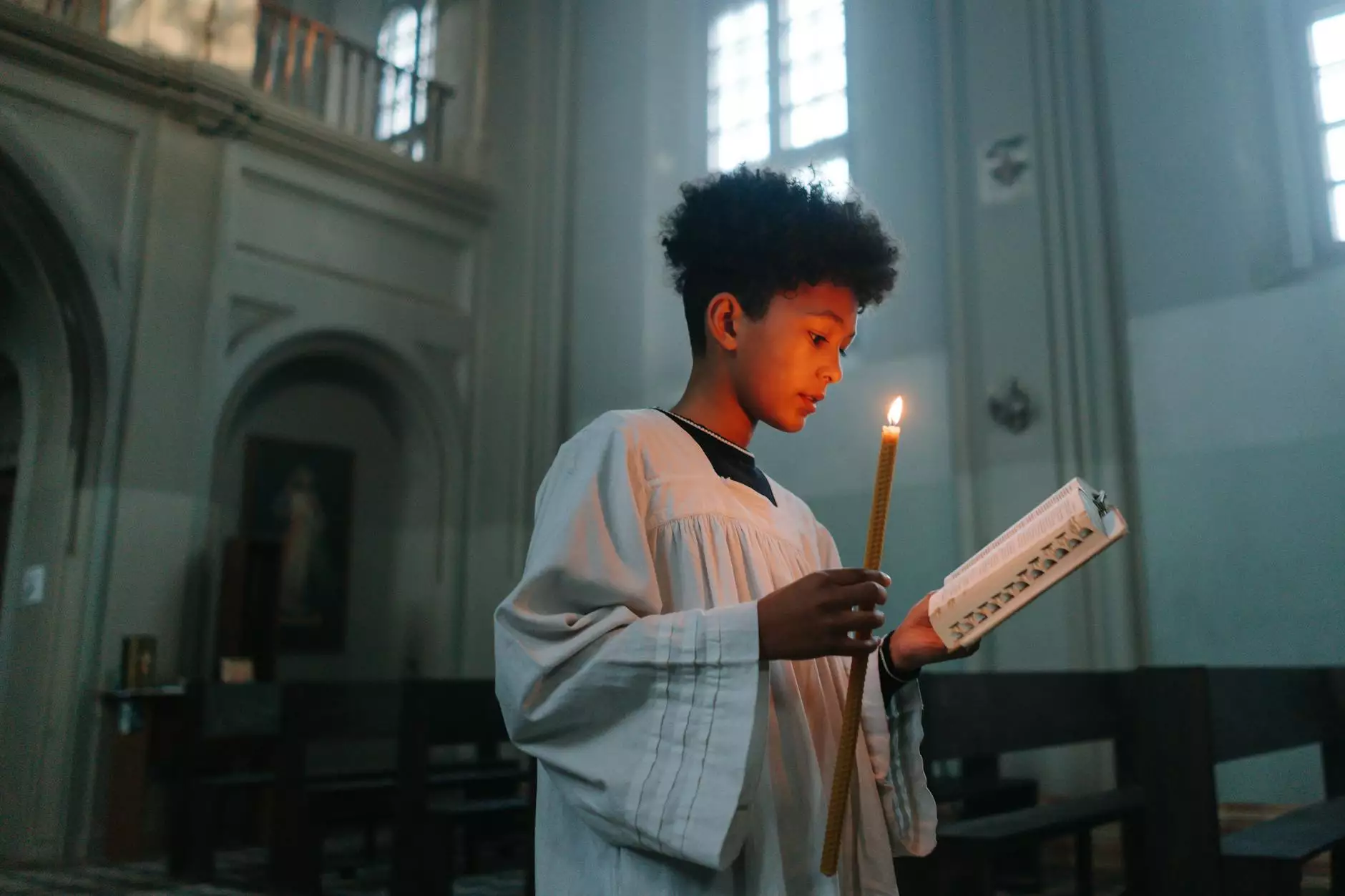 Embrace Spirituality and Community at Saint Joseph's Young Adult Ministries
Welcome to the Young Adult Ministries at Saint Joseph's Polish Catholic Church, a thriving community that seeks to provide purpose, spirituality, and support for young adults in Denver. Our ministry is dedicated to nurturing the faith and beliefs of our young adult members through a variety of engaging programs and activities.
A Welcoming Community for Young Adults
At Saint Joseph's Young Adult Ministries, we recognize the unique challenges and opportunities that young adults face in today's world. Our goal is to create a warm and inclusive environment where individuals aged 18-35 can explore their faith, build connections, and find mentorship.
Engaging Programs for Spiritual Growth
We offer a diverse range of programs and activities to cater to the needs and interests of young adults. Through regular Bible studies, prayer meetups, and spiritual retreats, we strive to ignite a deep sense of spirituality and foster personal growth.
Weekly Bible Studies
Our weekly Bible studies provide an opportunity for young adults to delve into the sacred Scriptures, gain a deeper understanding of Catholic teachings, and reflect on how they can apply these teachings in their daily lives. Led by experienced facilitators, these sessions encourage open discussions and meaningful exchanges.
Prayer Meetups
In our prayer meetups, young adults come together to engage in communal prayer, find solace, and draw strength from one another. These gatherings provide a safe space to share personal prayer intentions, express gratitude, and seek guidance.
Spiritual Retreats
To offer a transformative experience, we organize spiritual retreats that allow young adults to disconnect from the stressors of everyday life and connect with their spirituality on a deeper level. These retreats provide opportunities for self-reflection, introspection, and forming lasting bonds with fellow participants.
Mentorship and Guidance
At Saint Joseph's Young Adult Ministries, we believe in the importance of mentorship and guidance for young adults navigating the challenges of adulthood. Through our mentorship program, experienced members of our church community offer support and wisdom, helping young adults develop their faith, make sound decisions, and find their true purpose.
Opportunities for Service and Outreach
Our ministry encourages young adults to actively participate in service and outreach activities, allowing them to make a positive impact on their community and the wider world. From volunteering at local shelters and food banks to participating in mission trips, our young adult members have numerous opportunities to live out their faith through service.
Join Our Young Adult Community Today
If you are a young adult in Denver seeking a vibrant and supportive community to journey through your faith with, we invite you to join Saint Joseph's Young Adult Ministries. Whether you are a student, working professional, or navigating the early stages of career and family life, there is a place for you here. Come and discover the transformative power of faith, belonging, and purpose in our welcoming community.
Contact us today for more information on our upcoming events, activities, and how to get involved. We look forward to welcoming you with open arms!