Worship at Saint Joseph's Polish Catholic Church
Apr 11, 2020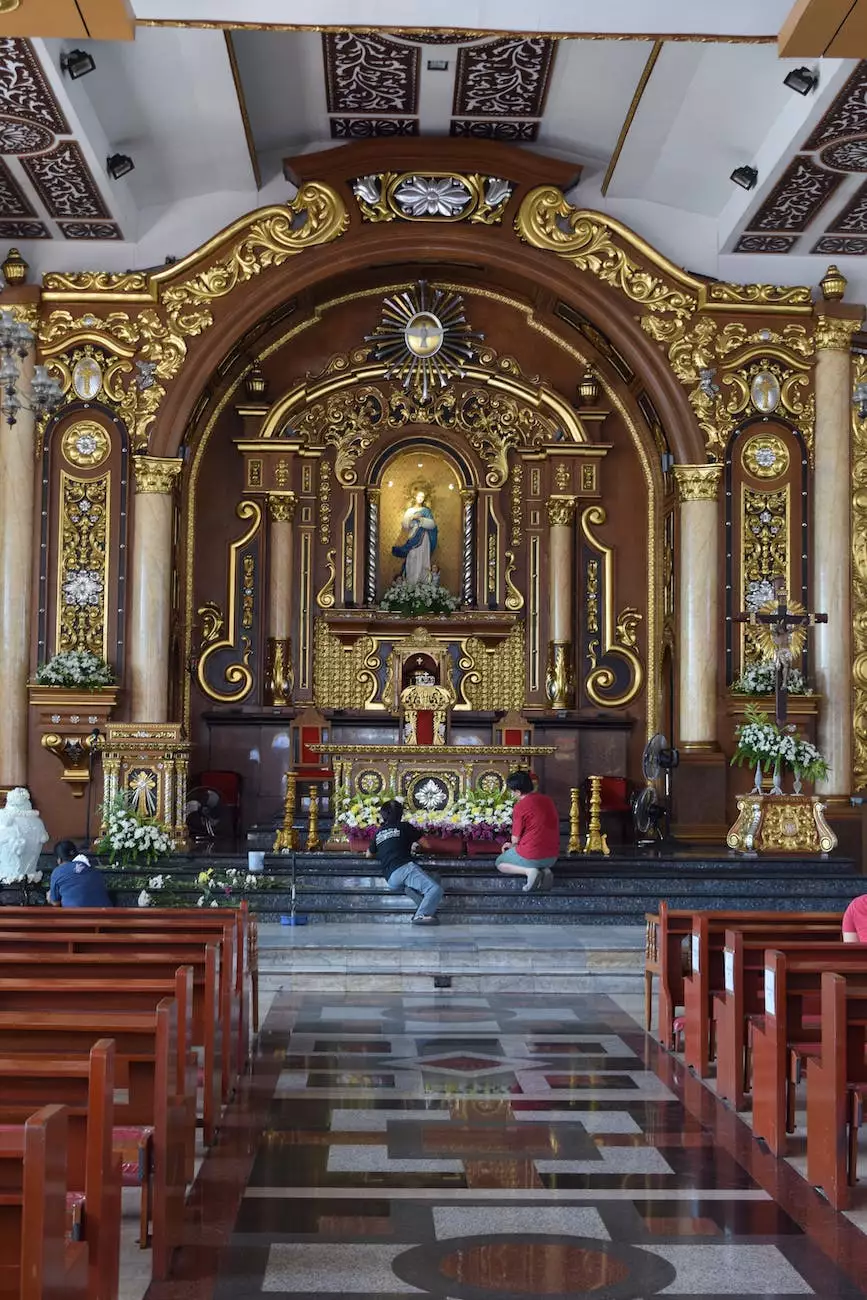 Join our Vibrant Community of Faith
At Saint Joseph's Polish Catholic Church, we believe in the power of worship to bring people together and deepen their faith. Our dedicated community of believers come together to celebrate the love of God and honor our Polish heritage. Through our diverse worship services, we provide a welcoming and inclusive space for all individuals to connect with God.
Discover Meaningful Worship Services
Our church offers a range of worship services that cater to different preferences and schedules. Whether you enjoy traditional masses, contemporary services, or something in between, we have something for everyone.
Morning Mass
Start your day with the uplifting Morning Mass at Saint Joseph's Polish Catholic Church. This service offers a peaceful and reflective atmosphere, perfect for quiet contemplation and connecting with God before you begin your day.
Midday Prayer
Take a moment to pause and reflect with our midday prayer service. Join us during your lunch break or whenever you need a spiritual recharge. Our midday prayer provides solace and inspiration amidst the busyness of daily life.
Evening Worship
Join our vibrant evening worship service, where we come together as a community to praise and worship God. Experience uplifting music, engaging sermons, and a sense of fellowship with fellow believers.
Special Ceremonies and Celebrations
Throughout the year, we host special ceremonies and celebrations that honor significant events in our faith. From Christmas and Easter to the Feast of Saints, these gatherings provide an opportunity for our community to come together in joyful worship and fellowship. Stay updated on our website for upcoming events.
Nurturing Your Faith
Worship at Saint Joseph's Polish Catholic Church is not just about attending services. We strive to create an environment where your faith can flourish and grow. Our church offers various programs and groups to help you deepen your understanding of God's love and connect with others on a spiritual journey.
Bible Study Groups
Join a Bible study group and dive into the sacred texts with fellow believers. Explore the teachings of Jesus Christ, engage in meaningful discussions, and gain insights that can transform your spiritual life.
Youth Programs
We are committed to nurturing the faith of our younger generation. Our youth programs provide a supportive and fun environment for children and teenagers to learn about God's love, participate in activities, and build lifelong friendships.
Social Outreach
As a community rooted in faith, we believe in serving others and making a positive impact in the world. Get involved in our social outreach programs and contribute to various initiatives that help those in need. Together, we can make a difference and embody the teachings of Jesus Christ.
Embrace Tradition and Polish Heritage
Saint Joseph's Polish Catholic Church takes pride in our rich heritage and the traditions that connect us to our Polish roots. Our worship services incorporate elements of Polish culture, music, and language, creating a unique and meaningful experience that celebrates our shared history.
Polish Language Masses
Experience the beauty of Polish language masses, where hymns, prayers, and sermons are conducted in our native tongue. Immerse yourself in the rich history and traditions of our Polish heritage as you worship and connect with God.
Cultural Events and Festivals
Throughout the year, we organize cultural events and festivals that showcase the vibrant traditions of Polish culture. From Polish cuisine to folk dances, these gatherings provide an opportunity for our community to come together, celebrate, and honor our shared heritage.
Join Us for Worship at Saint Joseph's Polish Catholic Church
Whether you are seeking a place to express your spirituality, connect with fellow believers, or explore your Polish roots, Saint Joseph's Polish Catholic Church welcomes you with open arms. Our worship services offer a space for deep reflection, spiritual growth, and vibrant community engagement. Join us and experience the transformative power of worship today!