Traditional Worship - Denver
Dec 7, 2019
Ministries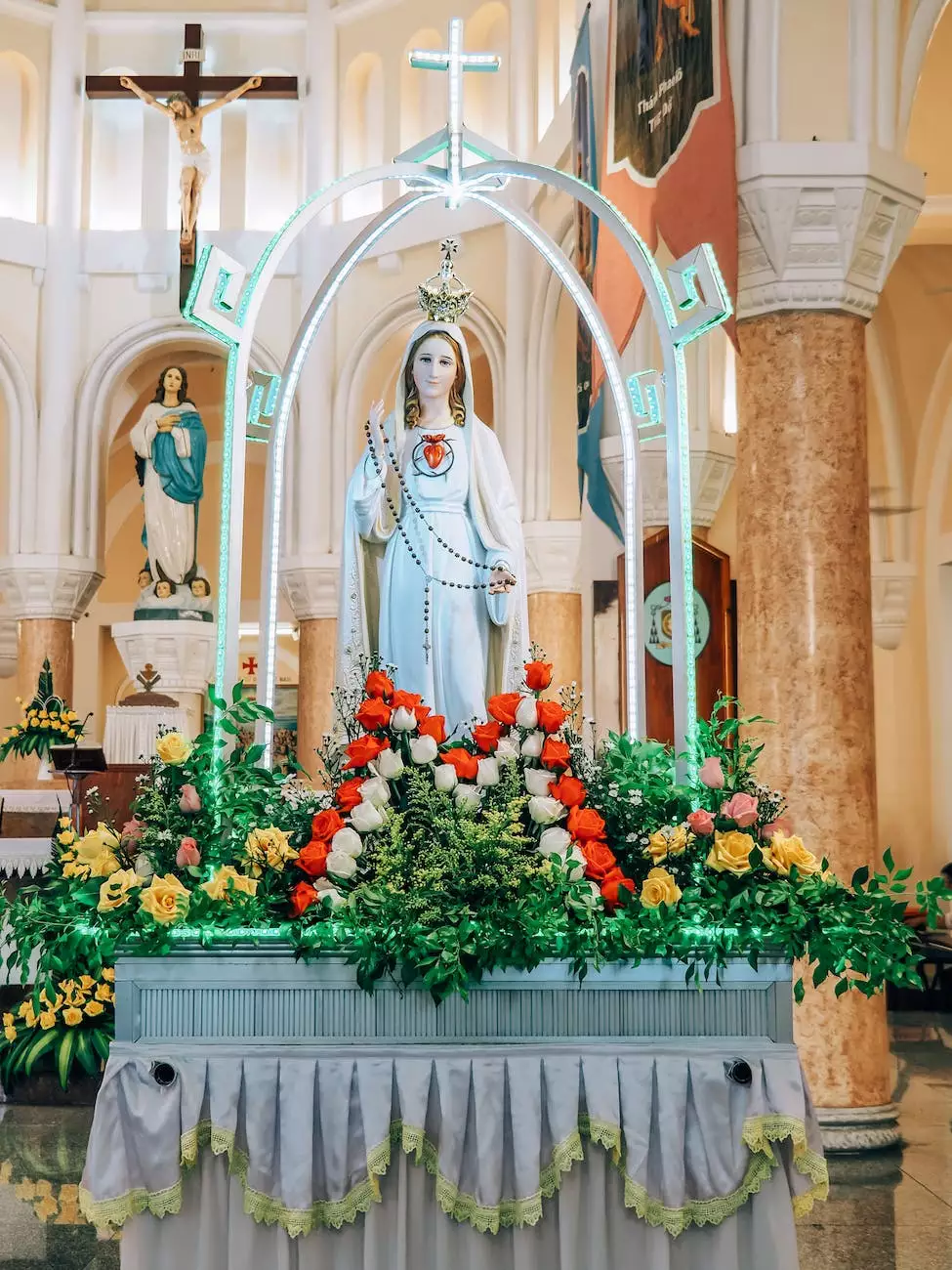 Welcome to Saint Joseph's Polish Catholic Church
At Saint Joseph's Polish Catholic Church in Denver, we are proud to offer a vibrant and inclusive community for individuals seeking traditional worship experiences. As a pillar of faith and beliefs in the Community and Society category, we strive to create an environment where individuals can deepen their faith and connect with like-minded individuals with diverse cultural backgrounds.
Our Rich Religious Traditions
Our church embraces the beauty and reverence of traditional worship, providing a sanctuary where individuals can experience the profound sense of divine presence. We are committed to preserving our Polish heritage and traditions, ensuring they thrive within the Denver community.
Join Our Vibrant Community
At Saint Joseph's Polish Catholic Church, we value community and foster an atmosphere of acceptance, love, and unity. When you join our vibrant community, you become part of a larger family, woven together by shared values and a deep belief in the power of faith.
Our Traditional Worship Services
Our traditional worship services are carefully curated to provide an authentic and captivating experience for our congregation. From the moment you step inside our sacred space, you will be transported to a world of spiritual transcendence.
Sunday Mass
Join us every Sunday for our heartfelt and inspiring Sunday Mass. Led by our dedicated priests, these masses are a celebration of tradition and faith. Our ornate altar, adorned with intricate details, serves as the focal point for our worship.
Holy Days
Throughout the year, we commemorate important holy days and feast days, delivering powerful and meaningful services that honor these significant occasions. These services provide an opportunity for spiritual reflection and renewal.
Liturgy and Sacraments
Our liturgical celebrations and sacraments serve as profound spiritual milestones in the lives of our members. From the Sacrament of Baptism to Holy Eucharist and the Sacrament of Matrimony, we offer a comprehensive range of sacraments to support our community in their faith journeys.
Engage in Our Faith Formation
At Saint Joseph's Polish Catholic Church, we value continuous learning and growth in our faith. We offer a range of faith formation programs and activities tailored to different age groups, including:
Religious education for children and youth
Adult faith formation classes
Bible study groups
Spiritual retreats
Experience the Beauty of Our Church
Our church building itself is a breathtaking masterpiece that showcases the beauty of religious architecture. From the stained glass windows depicting biblical scenes to the meticulously crafted statues and reliefs, every corner of our church tells a story of faith, devotion, and artistry.
Get Involved in our Community Outreach
As a church rooted in faith and community, we are dedicated to making a positive impact in the lives of those in need. We actively engage in various community outreach programs, such as:
Feeding the homeless
Providing shelter for the less fortunate
Supporting local charities
Volunteering in community events
Visit Saint Joseph's Polish Catholic Church Today
We welcome you to join us for a traditional worship experience unlike any other. Immerse yourself in the rich cultural heritage, spiritual devotion, and strong sense of community that defines Saint Joseph's Polish Catholic Church in Denver. Come and experience the power of traditional worship!