Worship Details
Feb 5, 2018
Events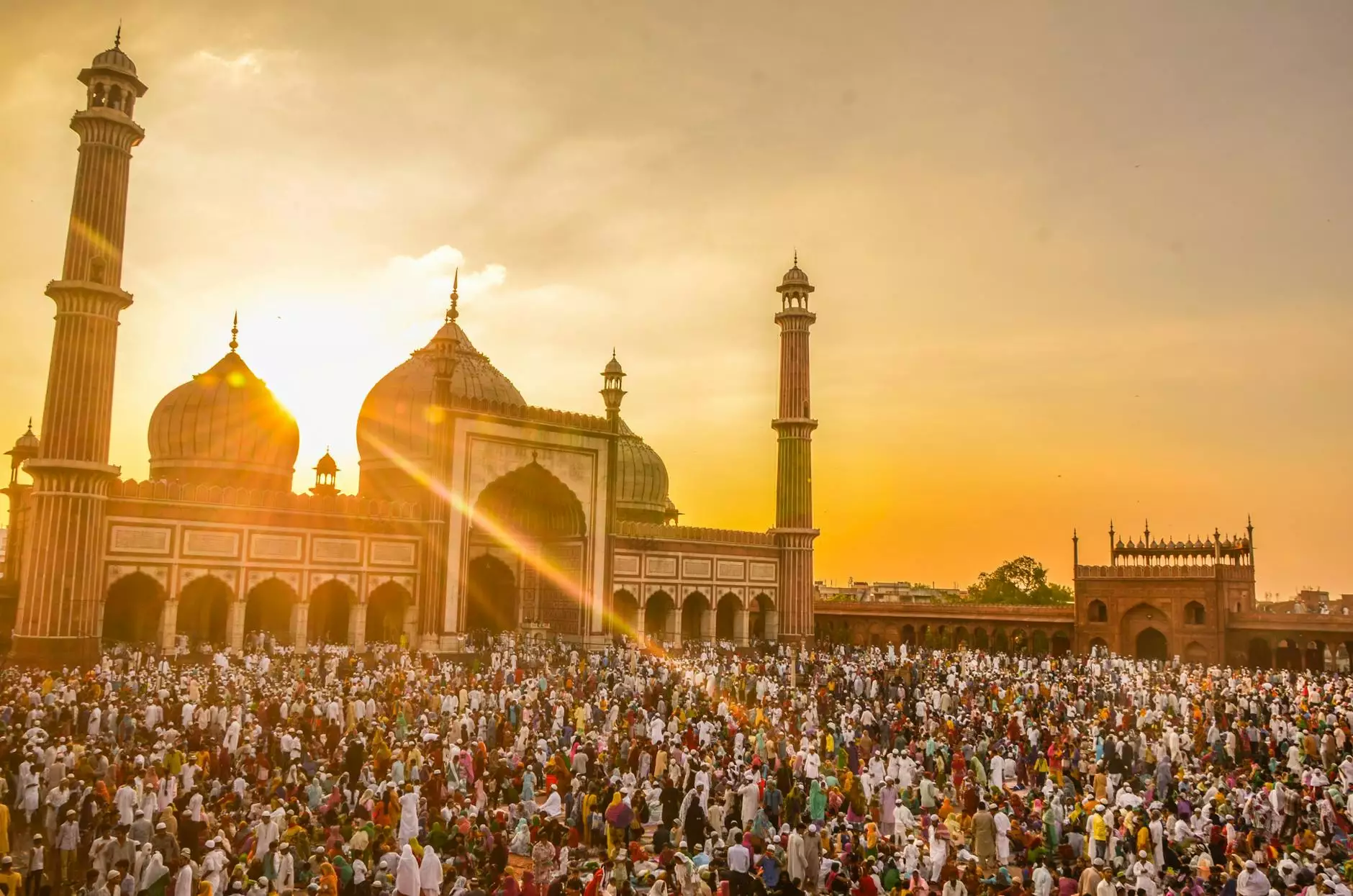 Introduction
Welcome to Saint Joseph's Polish Catholic Church, a vibrant community rooted in faith and dedicated to preserving the rich traditions of our Polish heritage. In this section, we will delve into the intricate details of our worship services, rituals, and the profound significance they hold in our culture.
Our Worship Services
At Saint Joseph's Polish Catholic Church, we offer a variety of worship services throughout the week to accommodate the spiritual needs of our community. Whether you are a long-time member or a newcomer, you are welcomed with open arms to join us in celebrating our faith.
Sunday Mass
Every Sunday, we gather to celebrate the Holy Mass, the central act of worship in the Catholic Church. Our Mass is conducted in a traditional Polish style, embracing our cultural heritage through music, language, and customs. Join us as we profess our faith, reflect on the Gospel, and partake in the sacraments.
Weekday Services
In addition to our Sunday Mass, we hold weekday services for those seeking moments of contemplation and spiritual solace. These services offer a more intimate setting, allowing for deeper reflection, prayer, and communion with God.
Special Celebrations and Feast Days
Throughout the liturgical year, we commemorate various feast days and hold special celebrations to honor our patron saints and significant moments in Polish history. These occasions grant us the opportunity to come together as a community, express our devotion, and strengthen our bonds of faith.
Our Rituals and Traditions
At Saint Joseph's Polish Catholic Church, we cherish our rituals and traditions, as they form an integral part of our worship experience. Rich in symbolism and steeped in history, they allow us to connect with the divine and pass down our heritage to future generations.
Sign of the Cross
Before and after prayers, we make the sign of the cross, a reverent gesture symbolizing our belief in the Holy Trinity - the Father, the Son, and the Holy Spirit. This act serves as a constant reminder of God's love and presence in our lives.
Incense and Candles
During our worship services, we use incense and candles to create a sacred and solemn atmosphere. The aroma of incense signifies our prayers rising to heaven, while the flickering flames of candles represent the light of Christ illuminating our path.
Holy Water
As you enter our church, you will find holy water fonts near the entrance. By dipping your fingers in the holy water and making the sign of the cross, you cleanse yourself spiritually and invoke God's blessings and protection.
Choir and Music
Music holds a special place in our worship, enriching our spiritual experience and enhancing our connection with God. Our talented choir, accompanied by traditional instruments, leads us in hymns and chants, filling our hearts with joy and reverence.
Why Worship Matters
Worship at Saint Joseph's Polish Catholic Church is not merely a series of rituals; it is a transformative experience that nourishes our souls and strengthens our bond with God and one another. Here are some key reasons why worship matters:
Strengthening Faith
Regular participation in worship services cultivates a deep sense of faith, reminding us of God's constant presence in our lives and reinforcing our spiritual beliefs. It provides a time of introspection, prayer, and communion, fostering a personal relationship with the Divine.
Building Community
Worship brings us together as a community, fostering a sense of belonging and unity. It provides a space where members can support and uplift one another, sharing in both joys and sorrows. The bonds formed during worship extend beyond the church walls, creating a network of care and compassion.
Celebrating Tradition
Our rituals and traditions carry the weight of generations, connecting us to our ancestors and preserving our cultural heritage. By participating in worship, we honor those who came before us and pass down our cherished customs to future generations.
Finding Guidance
Worship services offer guidance and inspiration, providing valuable teachings from sacred texts and the wisdom of religious leaders. They offer solace in times of difficulty, direction in navigating life's challenges, and a firm moral compass to guide our choices.
Experiencing Transcendence
Through worship, we transcend the ordinary and enter into a realm of spiritual connection. It is a time when we can set aside worldly distractions and immerse ourselves in the sacred, experiencing moments of awe, gratitude, and divine communion.
Join Us in Worship
At Saint Joseph's Polish Catholic Church, we invite everyone, regardless of background or religious affiliation, to join us in worship. Experience the beauty and depth of our traditions and discover a sense of belonging in our diverse and welcoming community.
Whether you are seeking solace, looking to deepen your faith, or simply curious about Polish Catholic worship, our doors are open to you. Come and witness the reverence, passion, and profound spirituality that define our worship gatherings.
Plan your visit today and embark on a transformative journey of faith at Saint Joseph's Polish Catholic Church.