Christmas Eve Worship at Home
Oct 27, 2017
Events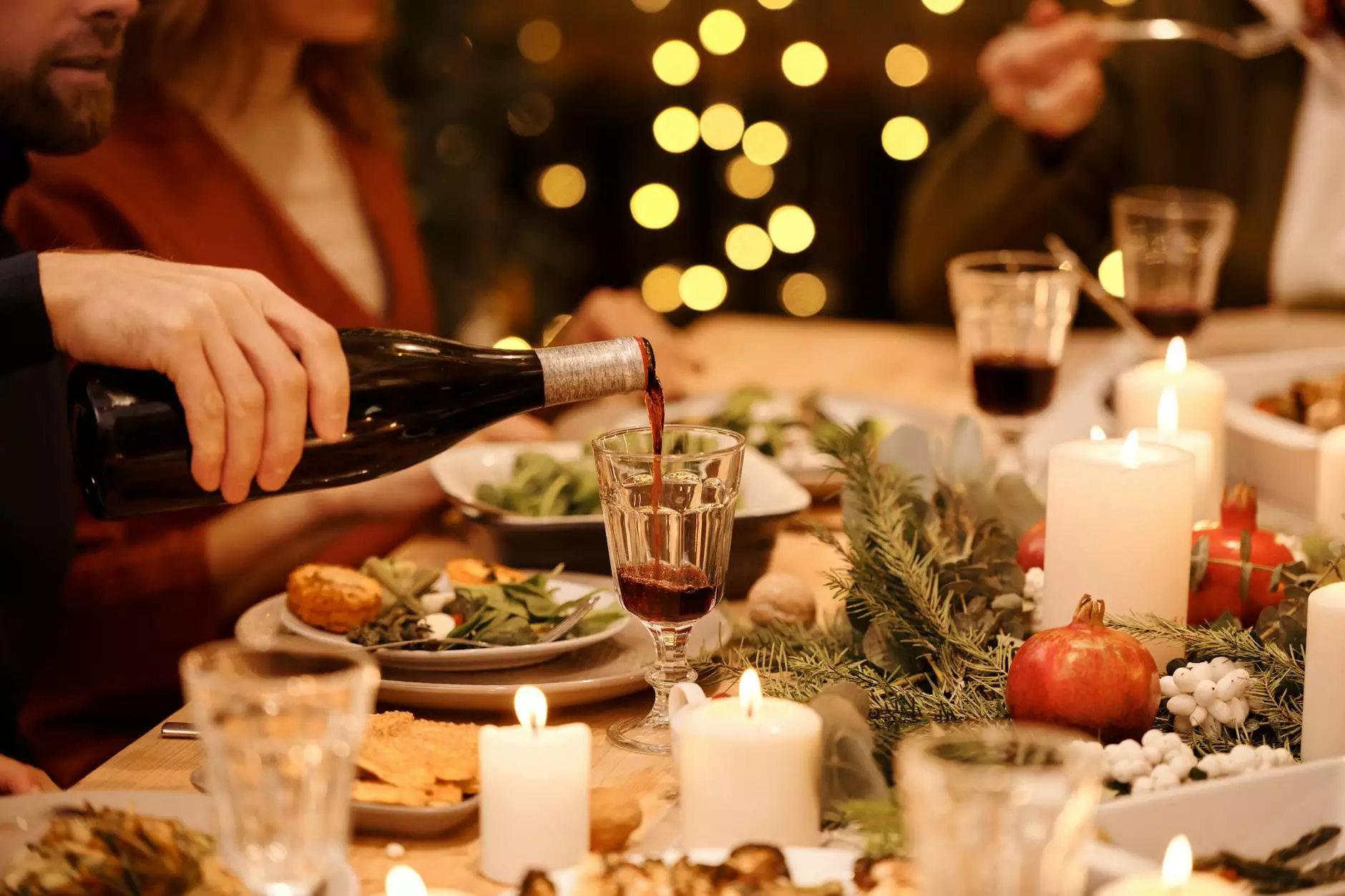 Join Saint Joseph's Polish Catholic Church for a Memorable Celebration
Experience the beauty and serenity of Christmas Eve worship at home with Saint Joseph's Polish Catholic Church. As a cornerstone of the community, we invite you to join us online for a memorable and meaningful celebration of this joyous occasion.
Embrace the Spirit of Christmas
Christmas Eve is a special time for families around the world to come together and commemorate the birth of Jesus Christ. This year, in light of the ongoing global situation, we have transformed our traditional in-person worship service into a virtual experience that you can enjoy from the comfort and safety of your own home.
At Saint Joseph's Polish Catholic Church, we understand the importance of maintaining traditions and fostering a sense of community. Our virtual Christmas Eve worship brings us closer together as we worship, reflect, and rejoice in the true meaning of Christmas.
Experience the Beauty of Polish Catholic Tradition
Saint Joseph's Polish Catholic Church has a rich history rooted in Polish Catholic tradition. Our virtual Christmas Eve worship allows us to continue this heritage while reaching a wider audience. Through the power of technology, we aim to spread the message of love, hope, and unity during this special time of the year.
Immerse yourself in the enchanting melodies of the Polish Christmas carols and hymns. Listen to the meaningful scripture readings and prayers, delivered by our dedicated clergy. Witness the lighting of the Advent wreath and the symbolic decoration of the Christmas tree.
How to Join Our Virtual Christmas Eve Worship
Participating in our virtual Christmas Eve worship is easy and accessible for everyone. Simply visit our website on December 24th and look for the designated online worship service. The service will be live-streamed at specific times, ensuring that you can tune in at your convenience.
Prepare your home by creating a peaceful atmosphere. Light candles, decorate a small Christmas tree, and gather your loved ones together. Our virtual worship service aims to recreate the ambiance of a traditional Christmas Eve in the comfort of your living room.
Virtual Christmas Eve Schedule
Below is the schedule for our virtual Christmas Eve worship service:
6:00 PM - Welcome and Opening Prayer
6:15 PM - Scripture Readings and Reflections
7:00 PM - Lighting of the Advent Wreath
7:15 PM - Polish Christmas Carols and Hymns
8:00 PM - Closing Prayer and Blessing
Spread Joy and Share the Love
While we may be physically apart, the spirit of togetherness and giving is more important than ever. We encourage you to spread joy and share the love by reaching out to those in need within your community. Perform acts of kindness, support local charities, and let the true essence of Christmas shine through your actions.
Remember, Christmas is a time for reflection, gratitude, and celebration. Join us for our virtual Christmas Eve worship and allow the serenity of the occasion to fill your hearts and homes.
Connect with Saint Joseph's Polish Catholic Church
To stay updated with our latest news, events, and virtual services, sign up for our newsletter or follow us on social media. We are dedicated to serving our community, and we would love for you to be a part of our journey.
As Saint Joseph's Polish Catholic Church, we believe in the power of faith, unity, and love. Together, let us celebrate the true meaning of Christmas and embrace the blessings it brings upon us. Wishing you a blessed and joyous Christmas season.