Food Bank - Grace Bible Church of Lakewood
Jul 2, 2021
Ministries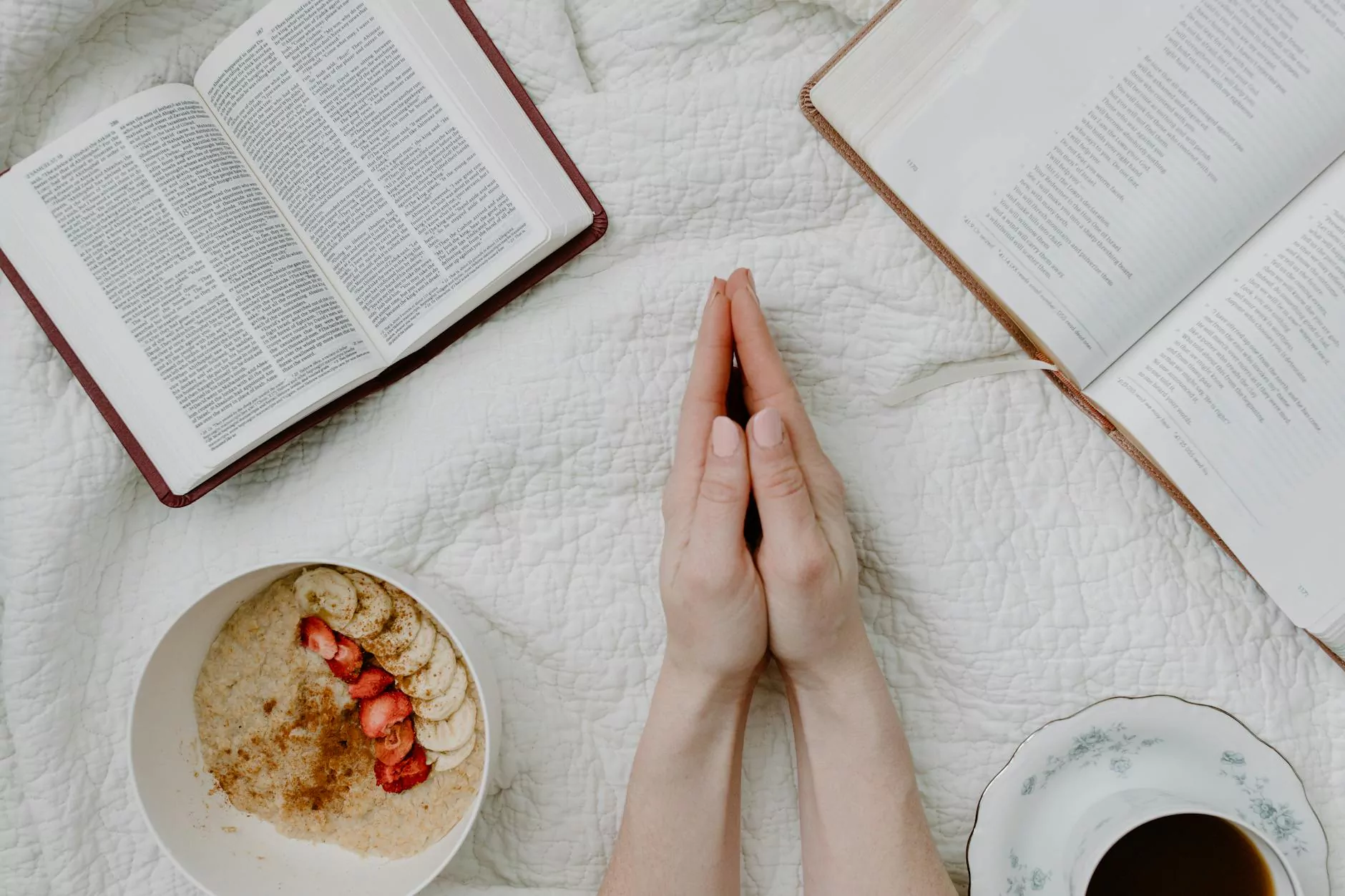 Welcome to the Food Bank page of Saint Joseph's Polish Catholic Church, serving the community of Lakewood. Our Food Bank is dedicated to providing assistance to individuals and families in need, ensuring that nobody goes hungry. With the support of our dedicated volunteers and generous donors, we strive to make a positive impact on the lives of those facing food insecurity.
Our Mission
At Saint Joseph's Polish Catholic Church, we believe in the power of community and the importance of extending a helping hand to those who are struggling. Our Food Bank's mission is to alleviate hunger and promote well-being by providing nutritious food options and support services to individuals and families in need. We strongly believe that no one should have to worry about where their next meal will come from.
Services We Provide
Our Food Bank offers a range of services to support individuals and families facing food insecurity:
1. Emergency Food Assistance
For those in immediate need, we provide emergency food assistance to ensure they have access to nutritious meals. Our dedicated team of volunteers is committed to helping individuals and families during difficult times, offering them a lifeline when they need it most.
2. Weekly Food Distribution
Every week, we host food distribution events where community members can receive food packages containing essential items. These food distributions help families stretch their budgets and ensure they have access to a variety of nutritious options.
3. Nutrition Education
Knowing how to create balanced meals and make the most of available resources is crucial. Through nutrition education programs, we empower individuals and families to make healthy food choices that can positively impact their overall well-being. We provide resources, tips, and workshops on topics such as meal planning, budgeting, and cooking nutritious meals on a limited budget.
4. Community Support
Our Food Bank serves as a hub for community support, fostering a sense of belonging and connection. We strongly believe in the power of community engagement and encourage individuals to participate in volunteer opportunities, donate food items, or contribute financially to help sustain our Food Bank's operations.
How You Can Get Involved
Your support is critical in helping us make a difference in the lives of those facing food insecurity. Here are some ways you can get involved:
1. Donate Food
Your generous food donations are vital in keeping our Food Bank stocked with nutritious items. Non-perishable food items, such as canned goods, pasta, rice, and cereal, are always in high demand. Consider organizing a food drive in your neighborhood, workplace, or place of worship to collect much-needed items for those in need.
2. Volunteer Your Time
Volunteering at our Food Bank is a rewarding experience that allows you to directly impact the lives of individuals and families in your community. Whether it's helping with food distributions, organizing donations, or assisting with administrative tasks, your time and skills make a significant difference. Reach out to our volunteer coordinator to learn about current opportunities.
3. Make a Financial Contribution
Financial contributions enable us to purchase fresh produce, store perishable items, and maintain our essential services. Your monetary support, no matter the amount, helps sustain our Food Bank and ensures that we can continue to provide assistance to those who need it most. Visit our website to make a secure online donation or inquire about other forms of contribution.
4. Spread the Word
Help us reach more individuals in need by spreading the word about our Food Bank and its services. Share our website, social media channels, and volunteer opportunities with your friends, family, and colleagues. Together, we can create a stronger and more compassionate community that cares for its most vulnerable members.
Conclusion
At Saint Joseph's Polish Catholic Church's Food Bank, we believe that by coming together as a community, we can make a lasting impact on the lives of those facing food insecurity. Our dedicated volunteers, compassionate donors, and supportive community pave the way for a brighter future for all. Join us in our mission to ensure that no one goes hungry in Lakewood.