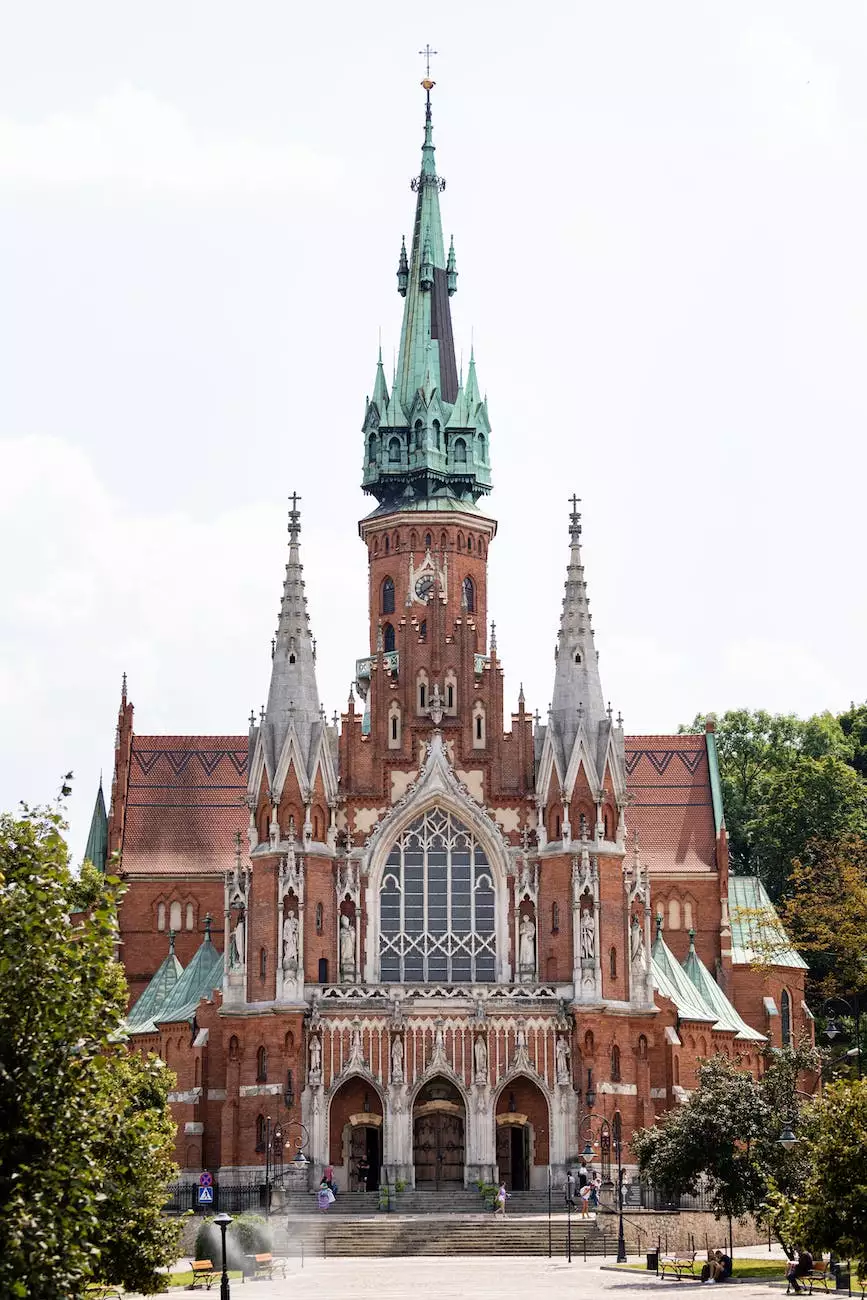 Welcome to Saint Joseph's Polish Catholic Church, a pillar of faith in our community. Our church offers a wide range of building use options that cater to the needs of our members and the wider community. As a part of our commitment to bringing people together and fostering a strong sense of community, we open our doors to various events, activities, and services.
Our Versatile Facilities
At Saint Joseph's Polish Catholic Church, we take pride in our state-of-the-art facilities that allow us to accommodate a variety of events and gatherings. Whether you are planning a small intimate gathering or a large-scale event, we have the perfect space for you.
Our main hall is the heart of our church building. With its spacious layout and beautiful architecture, it provides an ideal space for weddings, anniversaries, and other special celebrations. The hall features modern amenities, including audiovisual equipment, lighting systems, and comfortable seating arrangements, ensuring a memorable and enjoyable experience for all.
In addition to our main hall, we have several smaller rooms that are perfect for meetings, workshops, and community programs. These rooms are equipped with the necessary resources, such as projectors, whiteboards, and high-speed internet access, to support various activities and initiatives.
Services and Events
Our building use options extend beyond mere physical spaces. Saint Joseph's Polish Catholic Church hosts a wide range of services and events, providing our members and the community with spiritual guidance, opportunities for personal growth, and a chance to connect with others who share their faith and beliefs.
Sunday Mass
Join us every Sunday for a powerful and uplifting celebration of the Holy Eucharist. Our Mass services are conducted in both English and Polish, reflecting the diversity of our congregation. Experience the rich traditions and deep spirituality that define our church community.
Sacraments
As a Catholic church, we offer the sacraments to our members, providing a way for individuals to strengthen their relationship with God and receive His grace. Whether you are seeking Baptism, Confirmation, Holy Communion, Confession, Matrimony, or Anointing of the Sick, our dedicated clergy will guide you through the process, ensuring a meaningful and sacred experience.
Spiritual Retreats
Escape the chaos of everyday life and embark on a spiritual journey at one of our retreats. Our church organizes regular retreats that provide individuals with an opportunity to disconnect and reflect on their faith. Led by experienced spiritual leaders, these retreats allow participants to deepen their connection with God and gain a renewed sense of purpose.
Bible Study Groups
Enhance your understanding of scripture and engage in thought-provoking discussions by joining one of our Bible study groups. Led by knowledgeable facilitators, these groups explore the teachings of the Bible, promote reflection, and encourage dialogue among participants. Experience the power of shared learning as you uncover the wisdom within the Holy Scriptures.
Community Outreach
At Saint Joseph's Polish Catholic Church, we prioritize making a positive impact on our local community. Through various outreach programs and initiatives, we strive to spread love, compassion, and support to those in need. From food drives to educational programs, we actively work towards building a better society based on the principles of our faith.
Join Our Vibrant Community
Whether you are a lifelong devout Catholic or simply curious about exploring your faith, Saint Joseph's Polish Catholic Church welcomes you with open arms. Our building use options offer a gateway to a community that values tradition, fosters spiritual growth, and provides a sense of belonging.
Come and experience the warmth and hospitality of our church by attending one of our services or participating in our events. Be part of a community that celebrates faith, supports its members, and strives to make a difference. We look forward to sharing this journey with you!