Welcome to Saint Joseph's Polish Catholic Church Services
Jul 26, 2018
About Us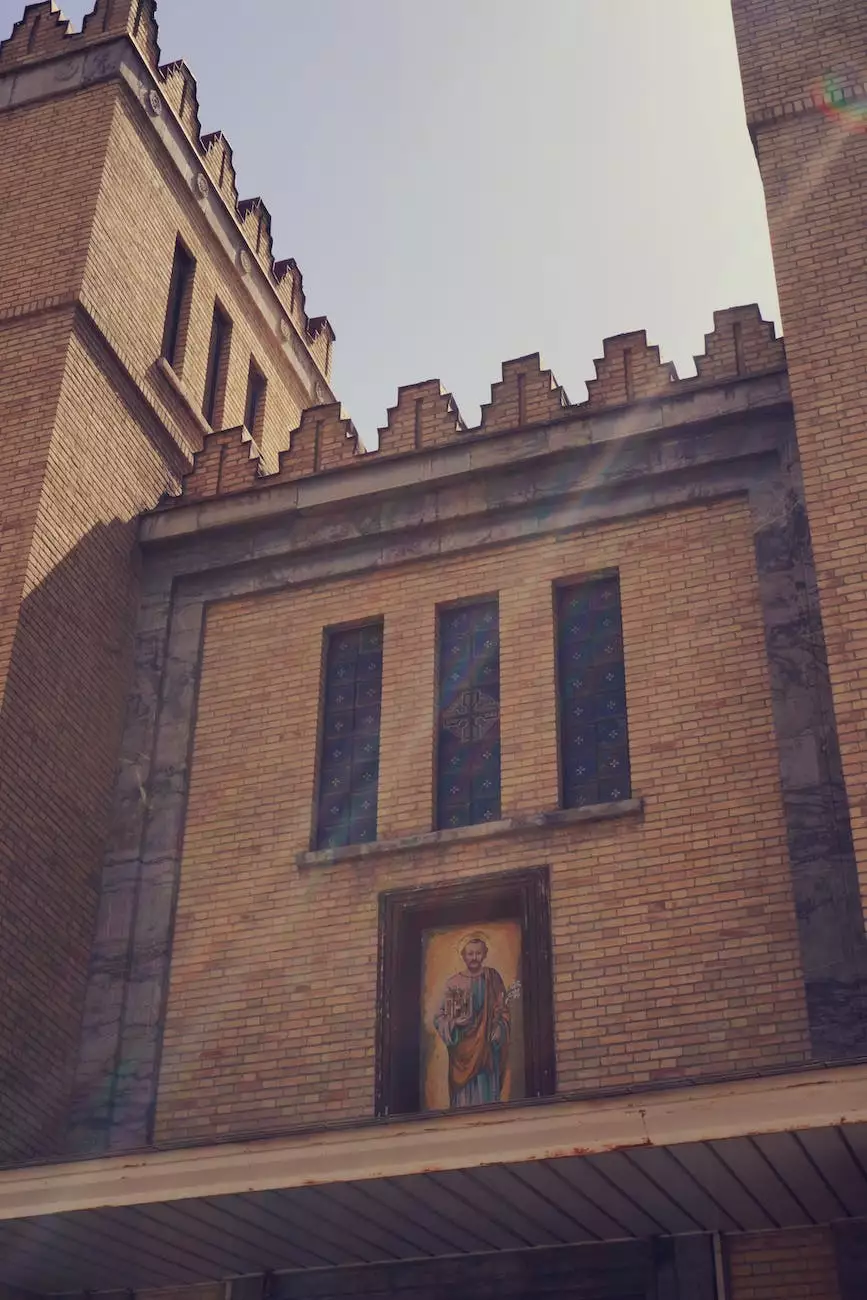 About Our Church
Saint Joseph's Polish Catholic Church, located in the heart of the community, is dedicated to serving the spiritual needs of individuals and families. With deep-rooted faith and a commitment to spreading the teachings of Jesus Christ, our church offers a range of services to bring the community together in worship, prayer, and fellowship.
Our Faith-Based Services
Sunday Worship
Join us every Sunday for our uplifting and inspiring worship service. Our dedicated pastors and enthusiastic congregation come together to celebrate and honor God's love and teachings. With powerful sermons, beautiful music, and a welcoming atmosphere, our Sunday worship experience promises to rejuvenate your spirit and strengthen your faith.
Prayer Gatherings
At Saint Joseph's Polish Catholic Church, we believe in the power of prayer and its ability to bring about miraculous healing and transformation. We offer regular prayer gatherings where individuals can come together to seek divine guidance, offer support, and intercede for the needs of the community.
Sacraments
As a Catholic church, we recognize the importance of sacraments in our spiritual journey. We offer various sacraments, including Baptism, Holy Communion, Confirmation, Reconciliation, Anointing of the Sick, and Holy Matrimony. Our experienced clergy members are dedicated to facilitating these sacred moments and guiding individuals through the sacramental process.
Bible Studies
Deepen your understanding of the scriptures through our engaging and enlightening Bible study sessions. Led by knowledgeable leaders, these studies provide a platform for individuals to explore the Word of God, ask questions, and grow in their faith. Whether you are new to the Bible or have been studying it for years, our Bible study sessions offer something for everyone.
Youth Programs
Nurturing the faith of the younger generation is an essential part of our mission. Our church provides a variety of youth programs and activities that aim to instill strong values, cultivate spiritual growth, and encourage fellowship among young individuals. From youth retreats to leadership development programs, we are committed to shaping the future leaders of our community.
Community Outreach
Embracing Jesus' commandment to love and serve others, our church actively engages in various community outreach initiatives. We organize food drives, clothing donations, and volunteer opportunities to support the less fortunate members of our community. Through these initiatives, we aspire to be a beacon of hope and compassion.
Join Us Today
We invite you to join us at Saint Joseph's Polish Catholic Church and experience the warmth of our community and the richness of our faith-based services. Regardless of age, background, or previous religious affiliation, our doors are open to all who seek spiritual nourishment, guidance, and a sense of belonging.
Come, be a part of our church family, and embark on a transformative spiritual journey. We look forward to welcoming you with open arms and helping you strengthen your relationship with God and others.